After beating LOUD in historic fashion at the LOCK//IN grand finals, Fnatic's trophy was damaged while they were on their way back home.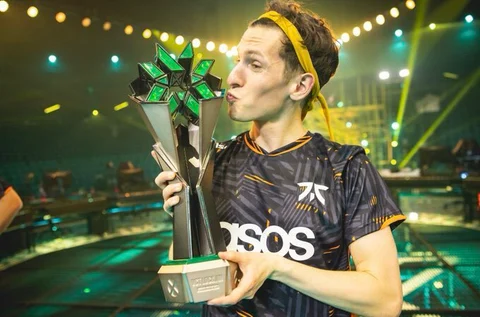 Fnatic's victory over LOUD at the VCT LOCK//IN Grand Finals was a testament to resilience and never giving up even under the direst of circumstances with the EMEA squad pulling back from an 11-3 deficit in the final map of the game.
It was particularly astonishing considering the entire crowd was supporting the hometown heroes of LOUD, who have helped Brazilian Valorant reach new heights in 2022 after becoming Champions winners.
Sadly not a lot of people share that same level of enthusiasm for Fnatic's achievement, including possibly a disgruntled LOUD fan, as the trophy was damaged during the team's flight back home.
LOCK//IN Trophy Damaged During Baggage Transit
Fnatic player Nikita "Derke" Sirmitev shared via social media that someone had opened the case in which their LOCK//IN trophy was traveling during baggage transit on their British Airways flight.
Someone took the trophy from our case and broke it during British airways baggage transit pic.twitter.com/ijGkXitXfm

— FNATIC Derke (@Derke) March 6, 2023
Naturally, fans were quick to blame Brazilian LOUD fans for it after their display during the Grand Finals of the event, constantly booing Fnatic and even leaving the venue before the team could enjoy their moment of glory by lifting the trophy.
Despite this, Derke doesn't want to add fuel to the fire and asked fans to not blame or assume LOUD fans were to blame for this incident.
Guys don't take it too seriously and throw the hate on the Brazilians or loud fans, we met with lot of them and they were always nice and asking pictures, there's always couple idiots in every country but doesn't mean everyone is the same, could happen to anyone

Hopefully, Riot Games can give them a new one!
For more content: