Following the trend of content creators joining the Valorant community as org owners, xQc could become one of the biggest and most impactful to do so.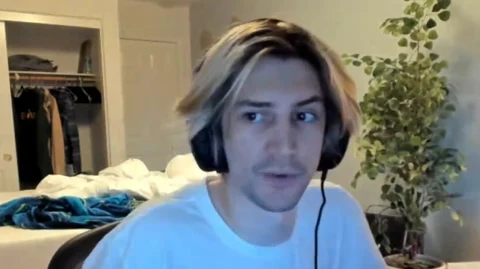 Streamer trends come and go. Most are aware of the big, drama-fueling ones like hot tub streams or gambling ones. Now, it seems sponsoring unsigned teams is the new wave.
Streamer-owned organizations have slowly become more and more prominent amid a dire esports landscape. We got some good examples such as One True King (OTK), who briefly participated in World of Warcraft esports.
Perhaps the biggest is Moist Esports, owned by Charles "MoistCr1TiKaL" White, they initially set out to sponsor Smash Ultimate and Melee players before finding success in Rocket League and other fighting games like Guilty Gear Strive. When YouTube mega sensation Ludwig Aghren joined as new co-owner they venture into Valorant.
Even with no proper structure behind them, some streamers like OfflineTV's Disguised Toast have joined the Valorant craze, sponsoring his very own team. Now, it seems one of the biggest streamers in the world would like to take part in this new trend - Félix "xQc" Lengyel.
xQc To Sponsor Valorant NA Challengers Team
According to multiple reports by Dot Esports and journalist Max Katz, xQc is set to sponsor the final unsponsored roster in the Valorant Challengers 2023 season: Turtle Troop.
The team sits currently at the bottom of Group A with a 1-2 record and a map differential of -24, so things are looking a bit dire for them at the moment.

Maybe representing the juicer brand and having the backing of xQc could be the catalyst the team needs to become a serious contender for the remaining weeks of Split 1 and Split 2.
For more content: