After popular streamer and content creator Ludwig Aghren joined Moist as co-owner, he announced the five players joining the organization as part of their Valorant roster.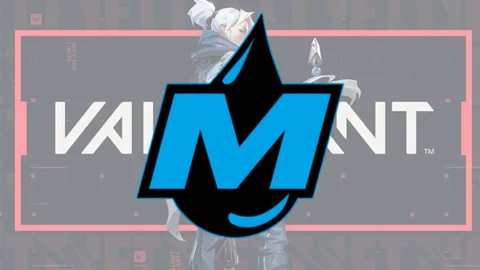 After some rumors, it's finally happening! Moist Esports is joining Valorant Challengers with a roster that'll cost them half a million dollars to put together, at least according to famous YouTuber and former Twitch golden boy Ludwig Aghren.
That's right, in case you didn't know, Ludwig joined the organization originally created by Charles "MoistCr1TiKaL" White to try and stir the ship into new directions.
While Lud is clearly known as an avid Smash fan, particularly Melee, with those bases already covered by Moist, he opted to bring Valorant into the fold, another game he enjoys as well.
Moist Esports Valorant Roster
According to Ludwig, he ended up using "$500k of Charlie's money" to create a Valorant org, which will now compete in the North American Challengers division.
the rumors are true!

I spent $500k of charlie's money a valorant team

say hello to Moist Moguls ft.@OfficialAproto @symrifle @brawku@1flyuh @thi9f

coached by @Tanizhq

dont tell @MoistEsports

— ludwig (@LudwigAhgren) February 26, 2023
This is because they've actually decided to pick up BreakThru's roster, which already qualified for Split 1. At the time of writing, the new Moist Moguls team sits in fifth place in Group 1 with a 1-1 record. The roster is as follows:
Brady "thief" Dever
Alex "aproto" Protopapas
Brock "brawk" Somerhalder
Xavier "flyuh" Carlson
Tyler "sym" Porter
It'll be interesting to see how the team continues to perform moving forwards as it could set an interesting precedent of more and more content creators supporting the tier 2 scene amid an esports crisis, with big tier 1 and tier 2 organizations leaving the scene or struggling in other areas.
It's worth noting that another creator, Disguised Toast, also sponsored a team and made it to Split 1, although they were seeded in Group B. However, a show match might be cooking up between the two sides.
@DisguisedToast
show match soon? losing owner shaves their head

— ludwig (@LudwigAhgren) February 26, 2023
It'll be a fun time if does end up happening!

For more content: