Several sources state that a verbal agreement between Benjy and Team Heretics is in place. The signing is to take place before the EMEA LCQ.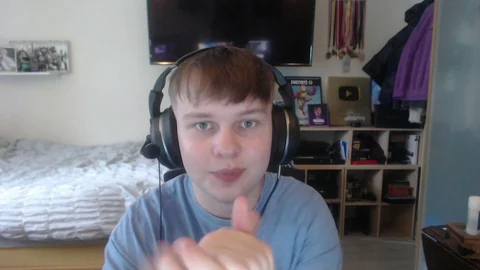 Who Is Benjyfishy
Benjy "benjyfishy" Fish is a renowned ex-Fortnite Pro hailing from the United Kingdom. At just 19 years old, he made a name for himself, reaching the pinnacle of his Fortnite playing career in 2018. His extraordinary skills and impressive gameplay caught the attention of NRG Esports, leading to a coveted contract as a content creator in 2019.
Benjyfishy has an extraordinary community on Twitch with a following of 4 million. Make sure to have an ad-free experience on Twitch by getting 30 days of Amazon Prime for free on this link, and subscribe for free to your favorite Valorant streamer.
OMG, what a round by @benjyfishy & @alexiiik_val! pic.twitter.com/oftJUbLc8s

— VALORANT Challengers East: Surge (@valleague_east) May 21, 2023
He made a switch to Valorant in 2022 and was initially still a content creator for NRG. He later on left NRG to play competitively for Enterprise Esports in the Challengers 2023 East: Surge Split 1 where he got the Rookie of the Year award.
The Enterprise squad in which he played recently qualified for the VCT EMEA Ascension Play-in tournament with their double second-place finished across the Surge-Split, which gave them enough points to later qualify.
Leaving Enterprise To Join Team Heretics
Quitting Competitive Fortnite pic.twitter.com/w5onuB3hb8

— benjyfishy (@benjyfishy) June 24, 2022
Just days before the rumors, Benjy left his stand-in position at Enterprise to presumably join Team Heretics but only verbally for now. In the meantime, Heretics didn't have much success in their VCT EMEA run. They finished 8th behind BBL Esports and had to play with one of their coaches for the last three weeks of the season, replacing "zeek" for "personality mismatches", which probably means they had some fights between them.
Let him cook! @benjyfishy pic.twitter.com/YJQ5IFpTuJ

— ENTERPRISE ESPORTS (@enterprise_esp) June 10, 2023
The Free Agent window isn't open yet, and Heretics cannot regularly sign any players from the market. But because of the situation that they are in, Riot allowed Heretics to sign another player to replace "zeek" under the "emergency roster lock exception".
Heretics are to play the EMEA Last Chance qualifier that starts on July 15 and their registered roster as of now is:
Wassim "keloqs" Cista
Óscar Cañellas "mixwell" Colocho
Brandon "weber" Weber
Ričardas "Boo" Lukaševičius
Auni "AvovA" Chahade
Coach: Neil "neinzinho" Finlay
(?) Standin: Benjy "benjyfishy" Fish
There is no contract yet in place and only a verbal agreement has been confirmed.

For more content:
This article contains affiliate links as indicated by the shopping cart icon. Please read the article carefully before clicking any links.