One of the oldest North American Organisations and a VCT partner. This is their Valorant roster.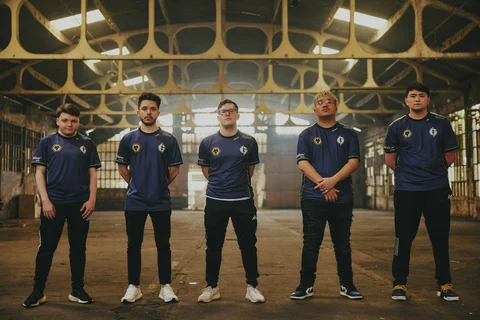 EG will forever be engraved in gaming as one of the first North American organizations. It was founded in Canada in 1999 entering the FPS world with a Counter-Strike roster and later on got its fame in Dota 2.
They are known to be game changers in the Valorant scene for many things, but one of the most "recent" ones was their first "mixed" team where they added a Female Valorant player to their roster. The Female player in question was "Clawdia" and she was on their roster until the 28th of June 2021.
Their current roster consists of nine contracted players listed as "active".
Evil Geniuses Valorant Roster
| | | | | | |
| --- | --- | --- | --- | --- | --- |
| Real Name | Nickname | Join Date | Nationality | Role | Last Team |
| Kelden Pupello | Boostio | 2021-09-27 | American | Captain | OTW Esports |
| Jeffrey Lu | Reformed | 2022-01-27 | Canadian | Substitute | YFP Gaming |
| Alexander Mor | jawgemo | 2022-01-27 | Cambodian | Player | T1 Academy |
| Corbin Lee | C0M | 2022-04-21 | American | Player | Akrew |
| Vincent lee | Apotheon | 2022-04-21 | Canadian | Substitute | Renegades |
| Ethan Arnold | Ethan | 2022-11-11 | American | Player | NRG |
| Brendan Jensen | Bcj | 2022-11-11 | American | Player | XSET |
| Demon1 | Max Mazanov | 2023-01-19 | American | Substitute | // |
| ScrewFace | Kyle Jensen | 2023-01-02 | American | Substitute | DarkZero Esports |
| potter | Christine Chi | 2021-08-20 | American | Head Coach | // |
| Zikz | Tony Gray | 2022-11-17 | American | Assistant Coach | NRG |
Plenty of time left to board pic.twitter.com/Lv7mu6J3Vq

— Cloud9 VALORANT (@C9VAL) February 18, 2023


As we said before, Evil Geniuses are unique to the scene in many things and love having female additions to their roster, both as players and in the coaching booth. Their recent elimination from the VCT in São Paulo might have an impact on their future lineup as things don't seem as stable as they should be for the geniuses.
They finished in 9th-16th place after a wild two-map series versus Talon Esports, and a pretty dominant win versus Team Heretics in the round of 32. As for this VCT, they were the underdogs, and the team is expected to grow and find their moment to shine.

If you're curious about the popular opinion surrounding the current EG roster, this Reddit comment should give you an idea or two.

What we can expect from EG in the upcoming period is a shuffle from their existing players, as their subs are labeled as flex players, and combinations should be easy to do.

More VCT Rosters: