Sentinels had a disastrous 2022 after a great 2021 and it seems one of their long-standing members, ShahZaM, could be on his way out.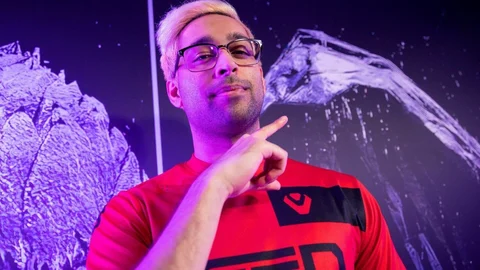 Sentinels, once a powerhouse not only in North America but worldwide Valorant as a whole, had a painful 2022, failing to qualify for any offline event, having constant roster swaps that included the high-profile signing of Michael "Shroud" Grzesiek.
Despite this, the organization safely secured a spot in the Valorant partnership program, which will allow Sentinels to compete in the VCT Americas starting in 2023. With only four active roster members, you'd think the priority would be to sign a fifth player, right? As it turns out, drastic changes could be coming involving long-standing member Shahzeb "ShahZaM" Khan.
ShahZaM, Sentinels' in-game leader, is the last active roster member of the original squad introduced all the way back in April 2020, however, according to Dot Esports, the team is on the hunt for a new IGL, which would mean replacing the 28-year-old.
The reason behind it is that Sentinels is close to signing two new experienced coaches to bolster their backroom staff, and it seems ShahZaM might not be contemplated to remain as IGL for the team moving forward.
This, of course, means that Shaz can look for a team as an unrestricted free agent - this would also be the case of superstar Tyson "TenZ" Ngo, who still needs to renegotiate a contract with Sentinels or find a home elsewhere.
Will Shaz end up leaving Sentinels? What sort of marquee signings could the North American squad pull off? It's all up in the air as this exciting rostermania continues.
For more content: