Originally set to be revealed at a further date, the internet made sure to spoil the fun for Valorant fans, with Riot caving by releasing the full Harbor trailer.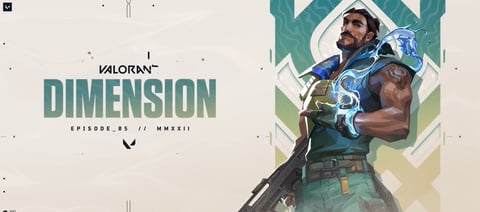 Spoilers and leaks can sometimes ruin a hyped-up reveal and that's exactly what happened to Riot Games with Agent 21, officially named Harbor.
It was weeks of teasers and small trailers leading up to the release of the new Controller Agent, and it all came crashing down late on October 11 when the full release trailer of Harbor leaked online, going viral almost minutes after being published.
One of the leaked trailers, shared by ValorLeaks, already had accumulated over 220k views by the time Riot posted the official and higher quality version on their social platforms and YouTube channel, which happened just a few minutes later.
The trailer itself just confirms what previous teasers had done so, giving certain validity to months-old leaks that detailed the former Agent Mage abilities - he'll be a Controller with water-based abilities. Some of the stuff we could see in action included a device that can seemingly suppress technology and of course, the highly rumored Viper-like wall that can stop bullets altogether.
The trailer is an action-packed highly stylized wild three-minute ride so if you're interested in the lore of Valorant, we suggest you check it out as you might see some familiar faces in it. No spoilers!

In terms of gameplay, however, apart from seeing his potential abilities in action in a very remarkable way, we've yet to have confirmation regarding how Harbor will actually function in-game.
If you don't want to feel like a fish out of the water (no pun intended) when the new slippery Agent Harbor rolls around, we suggest you stay tuned to ValorFeed as we'll be ready for everything you need to know about him, including a release date, guides to break down his playstyle, and much more!
For more content: