A woman in Florida confessed to the murder of her sister after she found out the sister was flirting with her boyfriend while playing Valorant.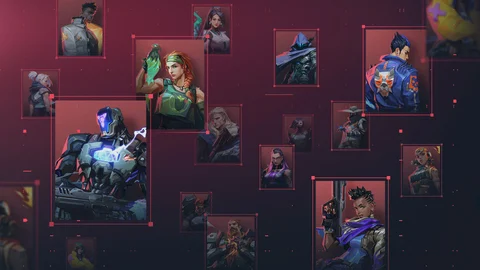 An awful situation sadly involving Valorant was reported by The Orlando Sentinel news outlet and recapped by Dot Esports, as 21-year-old Fatiha Marzan stabbed younger sister Sayma Marzan on September 26.
The reason? Fatiha was in a long-distance relationship with her boyfriend and her sister, Sayma, was allegedly flirting with him while playing the Riot Games' tactical shooter. Things reached a boiling point when the boyfriend confessed to Fatiha that he was in love with Sayma.
Fatiha, who is now held in the Orange County Jail with no bail set as she's been charged with first-degree murder, had purchased dagger-like Knives from Amazon to commit the crime weeks before it took place and planned it out at a time in which their parents couldn't hear the incident happen, around 4:30 am according to The Daily Mail.
The Orange County fire rescue pronounced Sayma dead 20 minutes after arriving on the scene. Fatiha stabbed her around three to four times near the heart and considered taking her own life afterwards, however, a third sibling convinced her otherwise and instead called the authorities to report her crime 15 hours after the fact.
A disturbing fact about the ordeal is that reports mention Sayma woke up during the attack and started pleading to her sister for her own life, with Fatiha ruthlessly continuing the assault.
For more content: