With leaks getting the Valorant community excited about the impending release of Agent 21 - when will it actually happen?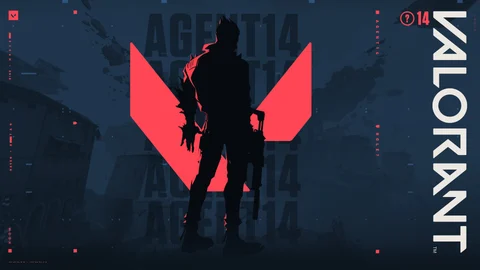 Fade's release seems like a distant memory, happening over five months ago in April. Riot Games did give fans a fair warning when they revealed game updates would become more scarce to allow for better balancing of Agents and maps.
Still, it's about time a new character releases right? Just like clockwork, leaks surfaced regarding Agent 21 and their potential abilities, which made him look like an incredibly fun and versatile Controller. While the leaks are allegedly fake, Riot later confirmed that the agent would in fact join the likes of Viper, Brimstone, Astra, and Omen as the game's fifth Controller.
This Agent archetype is extremely important as they are key to success in both attack and defense. While not as powerful to shut down sites like Sentinels, they provide more powerful tools to secure specific spots with smokes, stuns, mollies, blinding abilities, and more.
Sadly, despite their importance, we only have four controllers in the game. What's even more disappointing is that three have been around since the beginning of the game - Astra has been the only new addition to the role, joining the tactical FPS back in March 2021.
So, it's time to speculate - when is Agent 21, or Mage, coming to Valorant?

Valorant Agent 21 - Release Date
Unless Riot Games does what they rarely do, which is release an Agent in the middle of an Act, we won't be seeing Agent 21 until Episode 5 Act 3 starts in late October. The latest example of an Agent launching mid-act is Chamber, which was released during patch 3.10, the second one of Episode 3 Act 3.
According to some reliable sources, this theory might be already squashed, as ValorLeaks stated that no new Agent will launch during Episode 5 Act 2.
As always, we'll be sure to keep you updated on all things related to Agent 21, so stay tuned for potential leaks and even an official reveal in the not-so-distant future!
For more content: