Shroud and Sentinels had a disappointing outcome during the NA VCT Last Chance Qualifier, and he'll be looking for his redemption arc.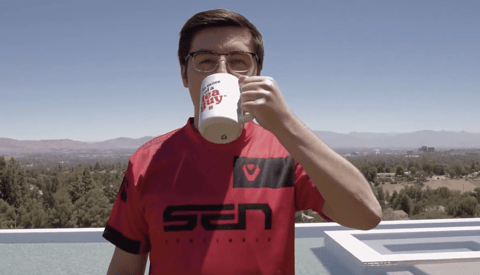 The shocking signing of Michael "Shroud" Grzesiek for Sentinels didn't end up paying out for the squad, which bowed down in disappointing fashion losing to both The Guard and 100 Thieves in the VCT NA LCQ.
Shroud argued that a lack of practice due to several factors, including sickness among the Sentinels roster heavily impacted their performance, later confirming that the Last Chance Qualifier was the only tournament he was signed to play for the team.
That, however, may not be the end of Shroud's professional Valorant career, as he opened up about being interested in giving it another shot, expressing that ranked, even at high ELO, simply didn't compare to the thrill of actual team play at the highest level.
Shroud said he's "definitely" interested in competing more after playing with Sentinels pic.twitter.com/y0UB0hDnNR

— ValorIntel (@ValorINTEL) August 25, 2022
When a Twitch chat user asked him if he was interested in competing in Valorant again, Shroud said:
Competing in this game is so different than from playing this shit. Like ranked? Who the fuck cares, this shit is ass

A non-eloquent but very straightforward answer from Shroud, but one that will surely pique the interest of many teams and organizations looking to add some experience, but more importantly, marketability to their teams ahead of the franchising project coming in 2023.
The former CSGO superstar plays primarily smokes and wasn't really allowed to go for clutch plays during his time with Sentinels. However, there's no denying he still has what it takes to compete at the highest level and will be a valuable asset to any North American team looking to sign him up.
For more content: