Just mere minutes after Riot Games announced ticket availability for Valorant Champions, they were all sold out, leaving some fans enraged and confused.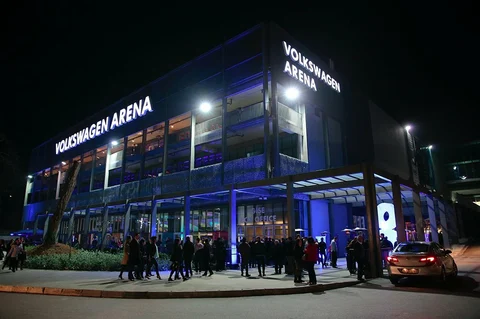 The initial reveal that Valorant Champions 2022 would feature a live audience excited fans. Missing out on a big part of what makes these international events special during 2021 made the first edition of Champions feel lackluster.
The Volkswagen Arena in Istanbul, Turkey, was the selected venue. Not a massive stadium like the one's usually reserved for big culminating events like League of Legends Worlds', but a step in a positive direction nonetheless, with a capacity for 5,000 eager Valorant enthusiasts.
Sadly, as soon as tickets went on sale early on August 24, thousands of Valorant fans were left scratching their heads as the event seemingly sold out within minutes. It could be a case of demand far exceeding supply, with Riot underestimating interest in showing up to a big Valorant event in Turkey, or it could be scalpers hoarding the vast majority for reselling purposes.
Tickets for #VALORANTChampions Istanbul are NOW AVAILABLE!

Get yours here: https://t.co/50NCDGlnaF pic.twitter.com/9Kv3hIgRMh

— VALORANT Champions Tour (@ValorantEsports) August 24, 2022
The biggest issue came while trying to buy tickets for the grand finals, scheduled to be played on September 18. Some users stated that the website used to purchase entrances, Biletix, didn't allow them to buy any as they were marked as "coming soon," a few minutes later and without warning, they were completely unavailable.
Tickets were marked as "coming soon" for most people until 17:08 TSİ. After that, we couldn't even choose any blocks due to an error. I was really hyped for the event. Not going to buying finals tickets for 10x the price in black market. Wish it was set up better!

The Reddit thread on the Valorant Competitive subreddit is also filled with people outraged at the fact that grand finals tickets sold out in record time. Many are speculating that it's a combination of scalper bots and Riot Games handing out tickets beforehand to designated VIP members of the Valorant community.
A very rare few actually got their hands on grand finals tickets, user Zarifff explained that they blindly bought the first tickets they could get their hands on, regardless of seating:
I luckily managed to get 2 tickets for the finals. I kept refreshing and selected the first block i saw in the drop down and just bought them. My friend who tried like 20 seconds later couldn't buy any.
At the moment, Riot Games has not confirmed the current situation regarding ticket availability and whether they'll look into tracking down scalpers or any other form of reselling.
For more content: