With Episode 5 Act 2 right around the corner, fans were expecting to see the latest Agent make their debut, with leaks confirming no new character will drop.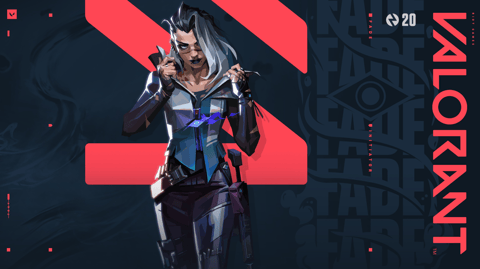 It's been quite a few patches since the launch of Valorant's latest Agent, Fade. The Initiator joined the game with patch 4.08 and the start of Episode 4 Act 3 all the way back in April.

Almost four months later fans keep craving new content, which will not be coming with the launch of Episode 5 Act 2. Reliable leakers such as ValorLeaks confirmed that a new Agent won't be coming out in the near future, meaning fans will have to wait a few more months for Act 3 to possibly see the next character be unveiled and launched.
There will be no new Agent or Map Changes with Act 2.

Act 2 will launch with a New Battlepass, Champions Event Pass, Champions Bundle, and the new Crosshair Copy/Settings Features. | #VALORANT

— ValorLeaks | Valorant Leaks & Info (@ValorLeaks) August 22, 2022
While yes, Episode 5 Act 2 will launch with plenty of content including a new Battle Pass, Valorant Champions-themed premium bundles, and free cosmetics, no new Agent seems to be in sight.
When Does Valorant Episode 5 Act 3 Start?
Well, we got bad news for you, since Act 2 is just getting started it'll be at least three months without a new Agent. It is possible, though highly unlikely that Riot Games decides to release a new Agent before that time period.
Both Skye and Chamber have been released within weeks after an Act has started - sadly, as you can see, they're the exceptions to the rule with the likes of Astra, Yoru, Fade, Killjoy, and more launching alongside a new Act or even Episode.
Don't feel too bad, that'll give you extra time to maybe learn an already existing character you've always wanted to try!
For more content: