Valorant has no shortage of modes for players to enjoy, relax, and even hone their skills outside of ranked, with Hurm set to join the likes of Spike Rush and more.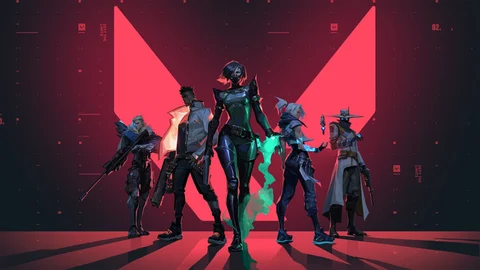 Spike Rush, Unranked, Deathmatch, and more, Valorant will offer casual and those looking for a relaxed experience plenty of choices to pick from - even limited-time events like Snowball Fight are present.
Now, leakers have confirmed a new mode will arrive, called Hurm. According to reliable insider ValorLeaks, it will be a team-based recreational game mode for players to hone their craft in a slightly more competitive manner than regular DM.
Why? Well, in this deathmatch, all Agent abilities will be enabled, with the first team to reach 100 kills earning the victory.
NEW GAMEMODE: HURM | #VALORANT

> Ability-enabled team deathmatch game mode. Which players will race to be the first team to 100 kills.

— ValorLeaks | Valorant Leaks & Info (@ValorLeaks) August 19, 2022
When Will Hurm Be Available?
At the time of writing, we don't have information regarding when will this new mode be dropping. It may become available with patch 5.04, which is set to bring some quality-of-life changes to the game, however, it will skip any sort of map or Agent balance changes.

It doesn't seem likely, although this may be a limited-time mode, in all honesty, it sounds too good to not stick around for an extended period of time. Think about it, sure, you can practice your mechanical skill, but even your awareness and ability usage can be fine-tuned in a more fast-paced ambient.
As always, we'll keep you up to date on Hurm's launch and more things Valorant.
For more content: