A new Act means a fresh battle pass to grind. While there are no Agent updates, there are plenty of cosmetics to earn.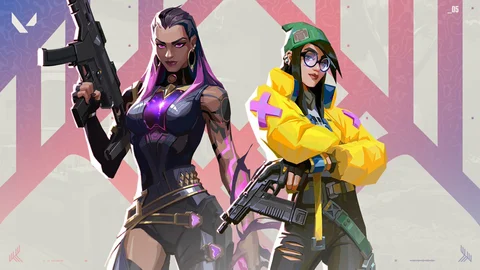 Just like every other Act, the battle pass offers plenty of cosmetics for players looking to expand their collection of Player Cards, Titles, Gun Buddies, and of course, weapon skins.
This battle pass features three different collections of skins - Immortalized, Premiere, and Piedra del Sol. The latter one is by far the most exciting as it takes inspiration from Aztec culture and was created by the dev team in collaboration with members from Riot Latin America.
Furthermore, the melee weapon is themed after this collection and is quite simply stunning.
Enough talk, let's break down everything you need to know about the battle pass, including cost and all the cosmetics you can expect.
Valorant Episode 5 Act Battle Pass - Price & Release Date
You can start grinding the new battle pass on August 23. Keeping the cost on par with previous battle passes, it'll cost a total of 1000 VP.
Valorant Episode 5 Act Battle Pass - All Cosmetics
Now, time for the big one, let's check out the cosmetics! We want to thank reliable insider ValorLeaks for the neat graphics made down below.
Weapon Skins
Three collections will be available, each featuring different guns:
Immortalized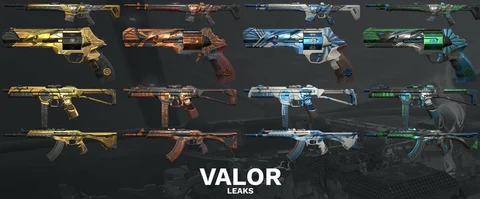 Premiere Collision


Piedra del Sol Skinline


Player Cards

Beloved memes, references to iconic video games, and more: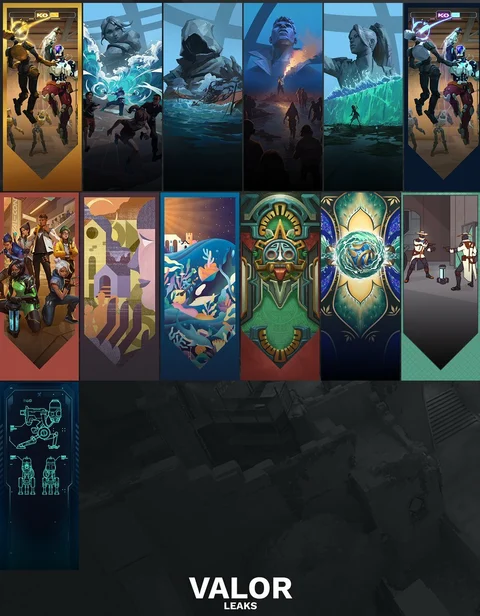 Sprays

There are quite a few interesting Sprays.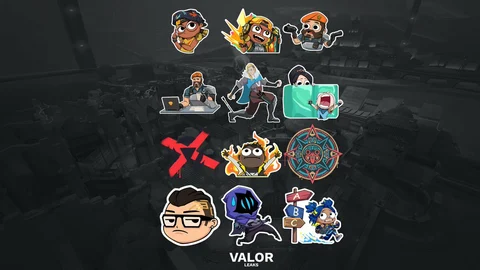 The Choose Your Match Spray features a randomized feature ensuring you always get a different one.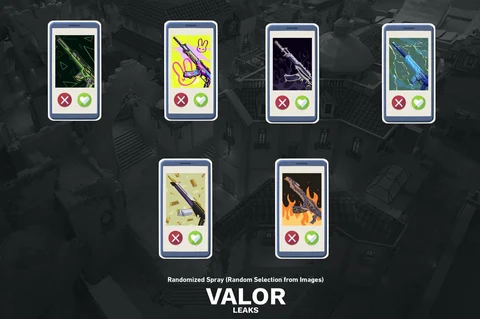 Gun Buddies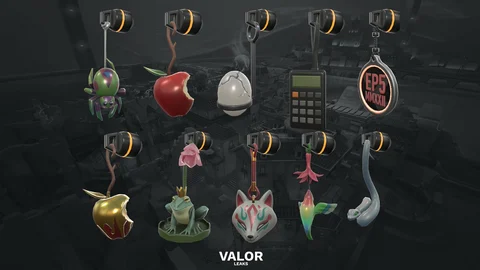 So there you have it! It looks like an incredible battle pass this time around and we're excited to grind it out ourselves.
For more content: