Despite a massive roster revamp, signing the likes of Zellsis and Shroud, Sentinels simply wasn't able to overcome 100 Thieves, missing out on Valorant Champions.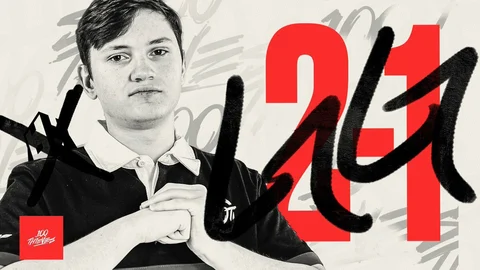 What seemed unthinkable early during the majority of 2021 has become a reality, in fact, it's been one for most of 2022 - Sentinels is not the top dog of North America and will miss out on Valorant Champions after a disappointing run at the NA Last Chance Qualifier.
The bittersweet ending for the roster that once dominated worldwide Valorant is in line with the rest of its year, as they failed to qualify for the two Masters events prior to Valorant Champions, barely squeaking to the LCQ amid roster changes, coaching staff shuffling, and uncertainty regarding their best players and whether they were truly playing the roles they were more suited for.
Losing to The Guard in a nail biter of a series in the upper bracket, Sentinels went on to beat Shopify Rebellion before facing off against 100 Thieves in their first match of 2022 - and it did not disappoint, at least from a neutral stand point.
Going the distance with a three-map series, 100 Thieves ended up being the clutches team, even if TenZ tried his hardest to bring Sentinels to a hard-fought victory - in total, the Canadian ace netted 73 frags and 16 First Kills, being the best performing player in the entire server.
Shroud Disappoints In Valorant NA LCQ
The highly publicized Shroud signing may have done wonders for Sentinels in terms of marketability, but gameplay-wise, the CSGO star was simply outclassed by his opponents.

Sure, he may have setup his teammates with clever smoke placement, recording the most assists in the match with 37, but his 32 kills across three maps placed him as the worst performing player in the entire server.
CLEAN ACE @Asunaa

https://t.co/io2c23u0BL | #VALORANTLCQ pic.twitter.com/v48wvWJOos

— VALORANT Champions Tour (@ValorantEsports) August 11, 2022
Putting an explosive player in the role of smokes and even handing him Spike duties didn't help Shroud in such a competitive environment - naturally, this being his first experience playing at a pro level means there is likely more to come from him, that is if he decides to stick with Sentinels for the long run.
As for 100 Thieves, they are now three matches away from punching their ticket to Valorant Champions, with teams like NRG, Cloud9, The Guard, and FaZe Clan still standing in their way.
For more content: