The former CSGO pro turned streaming sensation decided to return to competitive play, this time in Valorant, making his debut with Sentinels at the North American VCT LCQ.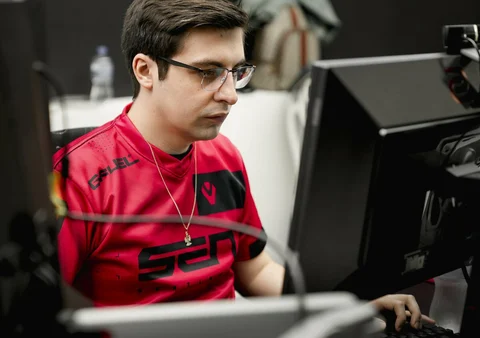 Sentinels, an already popular organization within the Valorant community, adding one of the most successful streamers with an impressive background as a professional player in tactical shooters to their roster was a recipe for massive viewership.
The announcement video of Shroud joining Sentinels garnered over seven million views on Twitter alone. As the team was boot camping for his impending debut during their North American Valorant Champions Tour Last Chance Qualifier run, many fans, analysts, and even fellow pro players even jokingly said that this event could overtake Champions in viewership.
Although we find that hard to believe, the impact of Shroud's appearance competing in a Sentinels jersey sure caught the eyes of hundreds of thousands looking to see if he'd live up to the hype - over half a million people to be a bit more precise.
500k+ Tune In For Shroud's Sentinels Debut At The VCT LCQ
Taking into account both Valorant's official Twitch and YouTube streams plus the many watch parties, the total number of people that tuned in to watch Sentinels take on The Guard surpassed the 500k mark.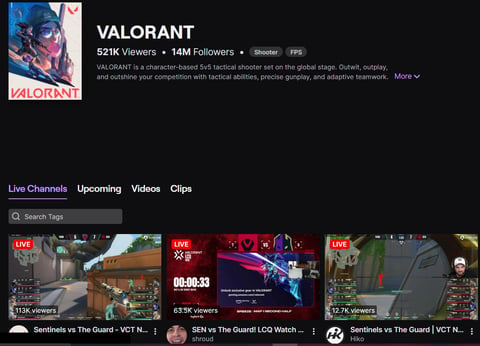 The likes of Hiko, Tarik, Kyedae, AverageJones, and much more content creators all hosted their own watch parties. Even Shroud's channel went live with one, hosted by his wife, Hannah "Bnans" Kenney. To put things into perspective, the most watched Valorant match thus far happened at Champions last year. The grand final between Team Acend and Gambit brought 1,089,068 concurrent viewers across multiple platforms, according to Esports Charts.

While Shroud's debut at the LCQ sits at half of that viewership, understanding that his first match ocurred at an offline regional event begs the question - what if Sentinels qualify for Champions?
the mike tyson clutch pic.twitter.com/R3YHwiWwGM

— Sentinels (@Sentinels) August 4, 2022
For more Valorant content: