Valorant is filled with incredible cosmetics that usually come with a hefty price tags. This incredible comic-book inspired Player Card is completely free!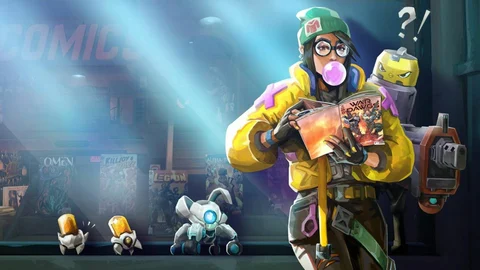 Riot Games has a low entry bar for all their games - they're free to play! However, if you want to look stylish while dominating your opponents in either League of Legends, Teamfight Tactics, and of course, Valorant, you'll have to fork out cash for some skins and cosmetics.
In the case of Valorant, it features a plethora of cosmetics ranging from weapon skins, Player Cards, Gun Buddies, and maybe even emotes in the distant future. Skins are naturally the best cosmetics in the game, coming in a wide range of prices with the most expensive ones boasting incredible reload and finisher animations.
Once every now and then, Riot Games offers free goodies to players trying to look dapper in-game. This time, they're giving away a brand-new Player Card called War Dawgz, which is part of the comic-styled series The Crossing.
How To Get Free War Dawgs Player Card

To get this player, all you have to do is log in to the game and that's it! No jumping through hoops and loops while redeeming codes or anything like that. You can take a look at it down below: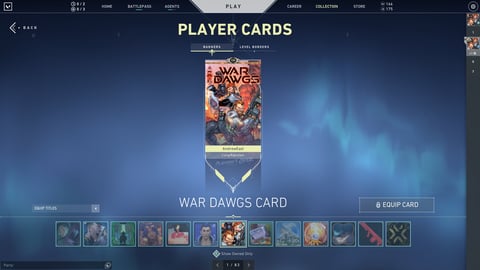 The only caveat is that you need to sign in to Valorant from August 11 to August 19 at 2PM PT to claim this free reward. So if you haven't played the tactical shooter in a while and are still interested in the Player Card, better get to updating that client!
For more content: