The North American squad are trying to create an outstanding team and would look at Ardiis to join the OpTic Gaming core roster they're also poised to sign.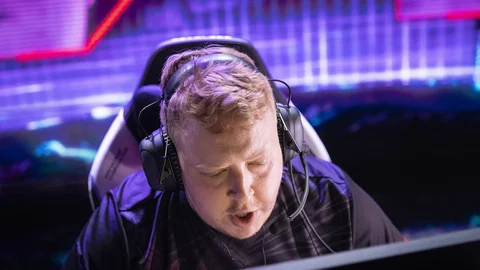 It seems NRG is sparing no expense when it comes to building an outstanding roster for the upcoming VCT 2023 circuit, as they are looking into signing FunPlus Phoenix's Ardis "Ardiis" Svarenieks.
The information comes via George Geddes for Dot Esports and compliments the fact that NRG is also looking into completing the signing of the core OpTic Gaming roster. One player not part of such a deal is Jaccob "Yay" Whiteaker, with Cloud9 looking to acquire his services.
This would open the door for Ardiis, who is commonly seen piloting the Chamber or duelist Agents, to fill in the void left by El Diablo Yay.
If NRG manages to land all deals, a roster that includes Pujan "FNS" Mehta, Victor Wong, Austin "crashies" Roberts, Ardiis, and even head coach Chet Singh is undoubtedly one to be on the lookout not only during the VCT Americas League but when the time cross-league competition rolls around.
The Valorant Champions Tour roster rules for 2023 state that each team can have one imported player in order to give regional talent a chance to shine and represent their region at international events. Naturally, signing Ardiis as your one overseas roster member could not get any better.
In total, a roster can have up to 10 players, just in case a team decides to experiment with different strategies or simply to have enough emergency subs in case of, well, emergency.
FunPlus Phoenix sadly wasn't one of the teams selected to compete at VCT EMEA, missing out on franchising for 2023, however, they could still compete in Challengers to earn themselves a spot. Sadly for them, it seems they'll have to make do without Ardiis' talent if he decides to join an NA squad.
For more content: