The North American squad is not only looking to revamp their core roster of players but the backroom staff to dominate VCT in 2023.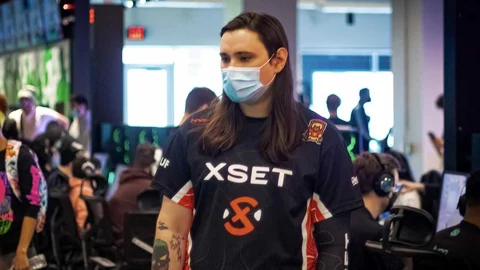 Sentinels is trying to bolster all parts of their roster and has now signed XSET head coach Don "SyykoNT" Muir. He won't be coming in alone, as former Ghost Gaming Adam Kaplan will join as a strategic coach.
It's an interesting move, to say the least, as the Sentinels squad is not yet complete, with rumors of in-game leader ShahZaM possibly leaving the team and ace player TenZ still yet to sign a contract extension.
Besides those two, only Michael "Dapr" Gulino is currently part of the active roster, with both Hunter "SicK" Mims and Jared "Zombs" Gitlin listed as inactive. The announcement of Syyko and Kaplan joining was made via social media.
you wanted us to get a coach? well we got two

Head Coach @SyykoNT
Strategic Coach @itskaplan

— Sentinels (@Sentinels) October 3, 2022
As a result of these arrivals, former head coach Shane "Rakwus" Flaherty has been relieved from his duties as Sentinels head coach.
SyykoNT had been working with XSET since 2020, helping them secure some incredible achievements during his two-year tenure as head coach. They won the NSG x Complexity Invitational and placed 4th at the VCT North America Last Chance Qualifier in 2021. This year, they won the VCT 2022: North America Stage 2 Challengers qualifier and played in two offline events - Masters Copenhagen and Valorant Champions.
The same can't be said for Sentinels, who despite having a stacked roster with multiple swaps over the course of the year, they failed to play at a single international, a far cry from their dominant performances in 2021, where they won Masters Iceland.
The VCT in 2023 is set to start in February, so the clock is ticking for Sentinels to complete all their roster swaps as they look to become the powerhouse they were once known as not only in North America, but the entire world.

For more content: