The OpTic Gaming roster that dominated Valorant for the vast majority of 2022 could find a new home almost together.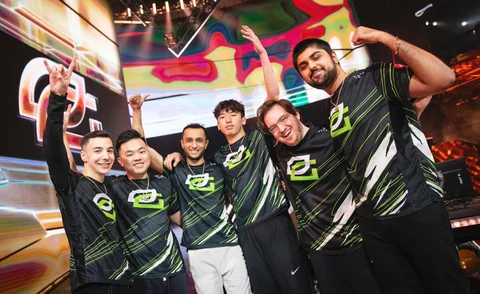 Despite OpTic Gaming not making it into the Valorant franchising program, the vast majority of the core roster and backroom staff could find a new home together - NRG.
Sure, it seems that Jaccob "Yay" Whiteaker might seem too much of a hot commodity to be a part of the whole deal, as he's seemingly on the verge of joining Cloud9 to form a superteam, but the likes of Pujan "FNS" Mehta, Victor Wong, Austin "crashies" Roberts, and even head coach Chet Singh are set to join one of the 10 initial teams that will compete in VCT Americas.
The report comes via Dot Esports and is also backed by multiple NRG members taking to Twitter to post their LFT (Looking for team) posts, stating that they've now become unrestricted free agents ahead of VCT 2023.
Restricted Free Agent

Read: https://t.co/DaWcHkWNzJ

— hazed (@hazedCS) September 30, 2022
Some of the players currently looking for a new team include James "hazed" Cobb, Ian "Tex" Botsch, Daniel "eeiu" Vucenovic, and Ethan Arnold, with the only player remaining without an LFT post being Sam "s0m" Oh.
NRG didn't have the best 2022 in terms of results - outside VCT Open Qualifiers, their best placing was a 4th spot at the Stage 2 Challengers NA event and 5th-6th at the North America Last Chance Qualifiers, meaning the squad failed to compete at any offline events during the year.
With the acquisition of the OpTic core roster, it would mean that NRG would have four players on their active roster and would still have to be on the lookout for a fifth and final member. Teams can have up to 10 members in their rosters so adding a fifth one doesn't mean NRG would have to stop their search for players there.
For more content: