With XSET failing to land a franchising spot in VCT, 100T has bolstered their squad with a highly sought talent for the 2023 season.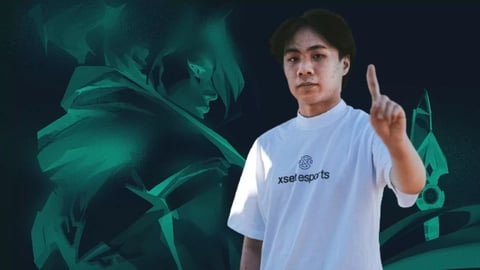 The moves don't stop as teams that made it into the Valorant franchising program are looking to bolster their squads ahead of the VCT 2023 circuit, in which 30 selected teams will compete across three international leagues for pride and hefty sums of money.
100 Thieves, one of the selected squads for VCT Americas, alongside other region giants like Sentinels, NRG, KRU Esports, and more, announced the signing of former XSET Chamber and Jett player, Matthew "Cryocells" Panganiban.
The announcement was made via social media on September 29, much to the excitement of 100 Thieves fans around the world.
This is going to be fun.@Cryocells_ officially joins @100thieves. pic.twitter.com/hPgyIzeevk

— 100 Thieves Esports (@100T_Esports) September 29, 2022
Despite being only 19 years old, Cryo has had a successful career in Valorant thus far, most prominently playing for XSET in 2022. With his now former squad, Cryocells won the VCT 2022: North America Stage 2 Challengers and competed at two international events - Valorant Masters Copenhagen and Valorant Champions.
As for 100 Thieves, they had a relatively lukewarm 2022 in terms of results, however, they capped the year off by qualifying for Valorant Champions after beating The Guard at the North America Last Chance Qualifier.
Once at the event, 100T failed to progress through from the group stages despite debuting with a victory against Fnatic as they would lose to DRX in the winner's match and in the runback against the EMEA side in the decider bout.

Signing Cryocell wasn't the only move the org made, as they also announced that William "Will" Cheng had departed the team, leaving the squad with five active members, including Sean "bang" Bezerra who is still on loan from TSM.
For more content: