Valorant Champions has been hit by both COVID-19 cases and a food poisoning outbreak, with matches having to be rescheduled as a result.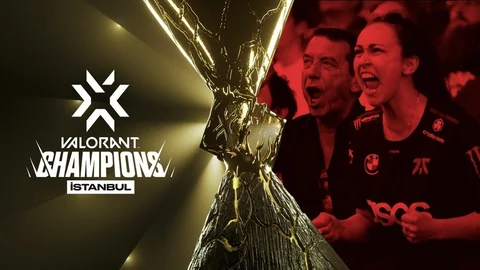 Despite safety precautions set in place for COVID-19, plenty of teams have had to struggle with the disease, including OpTic Gaming and 100 Thieves. Now, a food poisoning problem has surfaced, forcing FunPlus Phoenix to reschedule their match against XSET.
The announcement was made via social media. The match, which was set to be played on the 4th, will now take place on September 5.
An update on #VALORANTChampions Istanbul. pic.twitter.com/UXTMRdxBuT

— VALORANT Champions Tour TR (@ValorantEsports) September 4, 2022
On that same day, several players, like Ardis "ardiis" Svarenieks, confirmed they had to be taken to the hospital - his teammate, Andrey "Shao" Kiprsky, confirmed they had been feeling unwell for several days, including during their match against KRU Esports.
The issue doesn't seem to be exclusive to FunPlus Phoenix or even the rest of the competing teams for that matter, as caster and analyst Lauren "Pansy" Scott also shared that she had been struggling with stomach issues these past few days.


Day off to relax but hoping my stomach settles down. This has been a cursed event so far lol.

— Lauren Scott (@pansy) September 4, 2022
Fnatic Team Director Cojo revealed that his team also had to deal with health issues outside COVID-19, as some of the players on the roster felt unfit to play days before their match against 100 Thieves.
Health-wise it has been super rough at this event, a stomach problem in a lot of teams and we've had Mini, Boaster, Phil, me hit by it at different points of the event - even Enzo was almost so bad day before our game that he couldn't play against 100T. Hope FPX feels better soon
With the group stages set to finish on September 8 and the rest of the tournament until the 18th, teams will have to pay extra attention to try and avoid similar circumstances moving forward - they'll surely don't want to miss the first Valorant Champions matches with a live audience once the double-elimination bracket starts.
For more content: