Champions wouldn't be Champions if something that no one expected happened. We've seen upsets before, but this one surely wasn't expected. Here's the recap for the first day of the playoffs.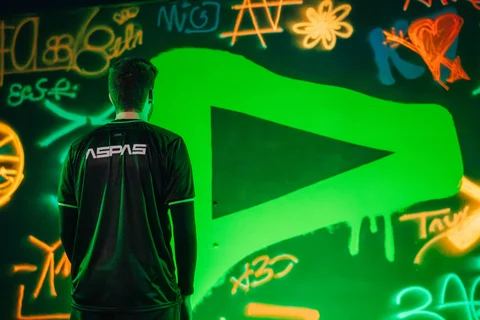 There is a popular opinion circling around Champions that Reyna just isn't that good for competitive games and thus is rarely and almost never picked. That might be true, but in the hands of the right player, that competitive game might just turn like a pub one.
Valorant Champions 2023: Opening Playoff Day Recap
Double elim games make life easier for the players as there's not much weight on their shoulders. Even if they lose the Upper Bracket games they can still come back through the lower ones. Today we had two extremely good games, and if you didn't watch them, make sure to at least see the highlights as the hype in both the crowd & twitch chat was wild.
where tf these guys come from pic.twitter.com/QkD2nGuAa0

— FNATIC (@FNATIC) August 16, 2023
Here's a table with the results:
| | |
| --- | --- |
| Map | Result |
| LOUD Map Pick: Ascent | LOUD 13:11 Fnatic - 6:6 at half |
| Fnatic Map Pick: Lotus | LOUD 13:6 Fnatic - 8:4 at half |
| Decider Map: Split | // |
| | |
| FUT Map Pick: Ascent | FUT 10:13 PRX - 8:4 at half |
| PRX Map Pick: Pearl | FUT 4:13 PRX - 1:11 at half |
| Decider Map: Split | // |
| | |
Fnatic Lose Their First Series In An Upset Match Versus LOUD
Everyone thought it wouldn't happen, but it did. Fnatic can actually lose a match, and it happened in a game where Aspas played like his old self. Even though their team game is going quite well, Aspas hasn't been in his old form for a long time. That was until now as he showed up when LOUD needed him the most and dropped 38 frags to give Fnatic their first L in the event.
Killjoy continues to be the top meta pick, and Alfajer did his best to abuse it. He on the other hand dropped 33 frags from which 25 were done in just the first Map. Everyone expected Fnatic's form to continue and amid the contract drama surrounding LOUD, there wasn't much belief that the Brazilians could get their old form back. They managed to prove everyone wrong, and with a 2:0 victory sent Fnatic down to the lower bracket where they will play versus FUT Esports tomorrow.
.@LOUDgg wins the LOCK//IN rematch in the first game of the Playoffs! #VALORANTChampions #LOUDWIN pic.twitter.com/HgZmL3kp78

— VALORANT Champions Tour (@ValorantEsports) August 16, 2023
Paper Rex Continue Their Dominance As They Drive Through FUT Esports
PRX has shown that they have the capability and potential to aim for the trophy this year. Not relying on meta picks, and playing for "fun" seems to enable the Pacific boys to play their best Valorant this Champions. FUT were the clear underdogs in this matchup, and they made sure not to be underestimated. They managed to beat PRX in their Map Pick 8 to 4 in the first half, but couldn't continue that form in the second one.
Does f0rsakeN think this is their best chance to win a trophy? #VALORANTChampions pic.twitter.com/DPPqWjt6ma

— VALORANT Champions Tour (@ValorantEsports) August 16, 2023
The second map showed PRX's real face, and they didn't let the Turks breathe at all. With a dominating 11 to 1 first half on Pearl, FUT were hopeless and d4v41 & f0rsaken were clicking heads like it was nothing. This Map might be their best performance so far, and if they manage to keep this form, they are a real threat to the others.
.@smthlikeyou11 playoff mode activated #VALORANTChampions pic.twitter.com/IOXK3PuOSQ

— VCT Pacific @ Champions (@vctpacific) August 16, 2023
Valorant Champions 2023: Day 2 & 3 Playoff Schedule
We had some really awesome games that happened today, so let's see what and when awaits us in the coming days. By clicking on the linked team names you can check their current roster & past achievements.
Day 2 Schedule
Day 3 Schedule

For more content:
This article contains affiliate links as indicated by the shopping cart icon. Please read the article carefully before clicking any links.