Tarik is the most viewed streamer in Valorant and is surpassing the main channel during Champions 2023. In his latest one, he had a hot take about the need for trash talk and how it can help the scene more.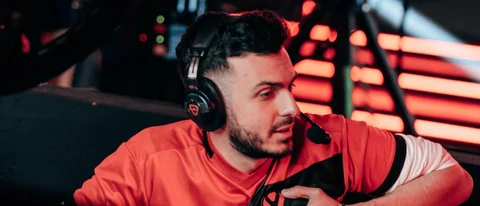 Champions have been a blast so far, and it seems like people enjoy the community casters more than the official ones. Tarik's numbers have been rocketing as he's exceeded the official stream numbers on each of the days.
Valorant Lacks Trash Talk
This year's big events haven't missed out on some trash-talking drama, as it seems that players have gotten the courage to call out other teams or players. The latest one was surrounding EG's IGL Boostie, as well as surprisingly the Chinese teams EDG & Bilibili Gaming.
Boosting your team's confidence while talking dirty to your opponent isn't something new, and is present in sports for a long while. "Boostio" opened up his thoughts chamber about the Chinese region, while the infamous KangKang didn't hold back either.
My honor is on the line today, @FPX_Esports will be defeated.#VALORANTChampions pic.twitter.com/9c0y7jpyLc

— EG Boostio (@Boostio) August 7, 2023
Tarik's Thought On The Drama
Tarik is the most-watched streamer right now in Valorant, and there's no one coming close to him. He's been doing the watch parties for Champions since Day 1, and didn't hesitate to give his part in the situation. While some think that these kinds of dramas and callouts are childish, Tarik thinks otherwise.
I think the players should be incentivized to talk ****. We should pay them when they talk ****, okay. It should be the opposite of what it currently is. If mother f****** are talking ****, we should reward them, - Tarik
Most of his chat and the community somewhat agree with him, and a little bit of drama and excitement won't hurt anybody. The example of UFC's way of hyping up events while bringing players together to trash-talk each other is a good example of how something should be done.
Hold up, kangkang plays today?

— tarik (@tarik) August 9, 2023
Trash Talk Might Hurt Riot's Plans
Riot is committed to good partnerships and relations with sponsors, and won't change that anytime soon. They've before that if someone is behaving unlawfully or in a disrespectful fashion, they can be out of the scene for good.
Time to put the money where the mouth is @Boostio #VALORANTChampions pic.twitter.com/AqJhTEJOWr

— VALORANT Champions Tour (@ValorantEsports) August 8, 2023
Making sure nothing hurts their deals with the current companies that support the events is a priority for Riot, as those deals keep the events in check and up and running. So far, we've seen quite a few curse's, teabaggings & other "immoral" actions, and it doesn't seem like they will slow down any time soon.

For more Champions content:
This article contains affiliate links as indicated by the shopping cart icon. Please read the article carefully before clicking any links.