Zellsis tried to help the North American squad regain its former glory, sadly, Sentinels missed out on Champions and are now going through a roster overhaul of sorts.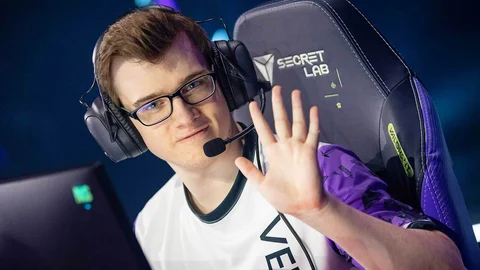 Ahead of Sentinels' Last Chance Qualifier participation and looking to spice things up, Jordan "Zellsis" Montemurro was brought to the team alongside Shroud, filling a variety of roles that included playing Agents like Neon, Sage, and KAY/O.
Sadly, as Shroud revealed, a lack of practice amid external factors like sickness and more, heavily impacted what Zellis could bring to the table, an experienced player that has offline experience of his own, playing in the 2021 Masters - Reykjavík event.
The announcement was made by Zellsis himself, sharing a YouTube video on his Twitter profile.
Thanks for the memories... https://t.co/4z6fUEqWCP pic.twitter.com/dVVlwU5XFb

— Jordan Montemurro (@Zellsis) August 31, 2022
Almost simultaneously, Version1 revealed that Zellsis would return to the roster ahead of the upcoming offseason and whatever 2023 brings along for the organization.
Zellsis isn't the only player that parted ways with Sentinels recently, as Shroud explained that his contract with the team only covered the LCQ, although he's open to returning to competitive play if a great opportunity arises.
Players that are still under contract with Sentinels and could make a return include Eric "Kanpeki" Xu, Hunter "SicK" Mims, and Jared "zombs" Gitlin. It's also worth mentioning that the org recently acquired Tarik, who's left the door open about a return to competitive play as an emergency sub.
For more content: