Valorant Mobile is slowly approaching and it seems some files are being added to the Valorant PBE with an upcoming patch.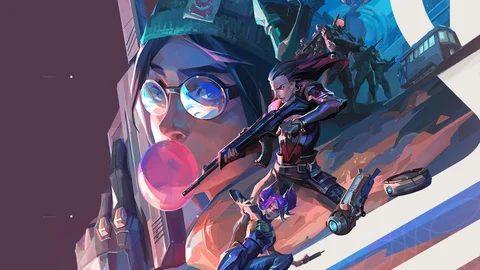 We've covered Valorant Mobile plenty in the past, with long-standing rumors of a beta coming at some point in our lifetimes. Now, we may finally have some actual concrete information regarding a possible beta!
That's because according to reliable dataminers, some Valorant Mobile files have been added to the Valorant Public Beta Environment Patch, which could start rolling out with the 6.06 update.
Valorant Mobile Beta Coming Soon?
According to ValorLeaks, we might be hearing news from a Valorant Mobile beta in the coming months as Riot Games will finally get preparations underway for the release of the mobile version of their tactical shooter.
Tons of VALORANT Mobile files have been added into the latest PBE Patch, which should roll out with 6.06. Expect VAL Mobile beta in the new few months. [#VALORANT]

— Mike | Valorant Leaks & News (@ValorLeaks) March 16, 2023
That's some great news after Riot Games themselves stated in a recent developer update that progress on the development of Valorant Mobile and other versions, including a potential console release, is going slower than previously anticipated.
ValorLeaks also showcased an image of how the layout for Valorant Mobile will look like. After being asked if it could be customized, their answer was yes.
Do note that this is just a development asset for reference, and even then, it's an old picture. In any case, you can check it out down below.
A Quick preview on how VAL Mobile's Layout will look. More Advanced options do exist. This is an old screenshot. [#VALORANT] pic.twitter.com/4fXaMukuvu

— Mike | Valorant Leaks & News (@ValorLeaks) March 16, 2023
So there you have it. As always, stick around ValorFeed to get to know more about upcoming Valorant Mobile news as we're, hopefully, inching closer to an official reveal, a potential beta testing period, and finally, the full release of the game.

For more content: