After reports suggested Riot would allow Valorant orgs to get betting and another type of gambling sponsors, the devs denied it completely.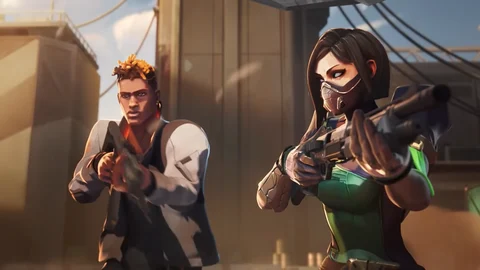 Esports is going through a rough time at the moment, with many important tier 1 organizations downsizing in recent weeks.
Valorant has been hit directly, with the likes of The Guard dropping their entire staff with their Challengers squad being one of the few things keeping the org relevant.
As a result, multiple reports suggested that Riot Games would allow teams and organizations to partner with betting sites. However, devs have labeled such news as nothing more than false information.
Gambling And Betting Sponsors Not Allowed In Valorant
The first reports came via Turkish esports site Esporkolik. They stated that Valorant organizations in the near future could be allowed to partner with gambling and betting sites, thus opening the market for major investments, even if dubious.
Later, Riot Games via Dot Esports confirmed that this is not the case, however, they are still looking for investment opportunities that keep the community a healthy space for everyone involved.
"While there has been no change in the current policy regarding approved team sponsor categories, we will continue to evaluate all opportunities that deliver safe, secure, and meaningful experiences that best support the growth of our esports ecosystem globally. Riot remains committed to investing in opportunities that ensure the integrity of all our esports, enable great experiences for fans, and unlock revenue streams for our teams."

So there you have it. Is it completely out of the question that we'll see betting sites sponsor Valorant teams in the future? Probably not, but it'll likely take some time while Riot figures out how to navigate potential gambling restrictions in various regions, such as Europe.
For more content: