More revamped collections are coming, and it seems Phantom users will soon experience the power of nature.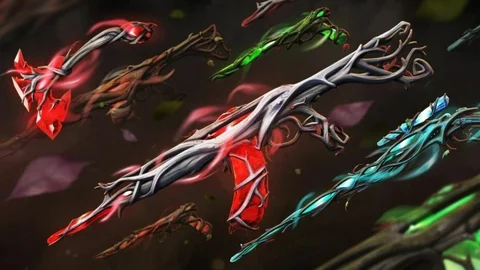 The skins discourse when it comes to returning collections continues within the Valorant community. Some fans love seeing other weapons get iconic treatments like Reaver, Oni, or Ion, however, the price increase is seen as "corporate greed" by others.
Still, seeing old fan-favorite cosmetics make a return is exciting, and according to reliable sources, a new 2.0 collection could be in the works - Gaia's Vengeance.
Gaia's Vengeance 2.0 Collection Is Coming
According to reliable dataminer ValorLeaks, Riot Games is allegedly working on a new Gaia's Vengeance collection.
Seems like Gaia's Vengeance 2.0 is in development. | #VALORANT

— Mike | Valorant Leaks & News (@ValorLeaks) March 10, 2023
The original Gaia's Vengeance featured skins for some highly popular weapons such as the Vandal, with the Marshal, Ghost, Guardian, and a Melee also bundled.
For the 2.0 version, we'll most likely see a Phantom version as it's basically a given that at least one of the two main rifles is always represented in a skin collection. Otherwise, why would people spend their money?
As for a potential Operator, that still remains to be seen. Sure, we'd love to see it happen but it's not a given like it usually happens with Phantom or Vandal cosmetics.
As for the cost, expect to pay a premium. The original collection was a premium 7100VP bundle, with guns having different VFX, including inspect, reload, kill banner, finisher, gunfire sound effects, and more.

Of course, once more information is revealed, we'll have all details ready for you! Including release date, all cosmetics, the price for individual skins and the entire bundle, and much more.
For more content: