With the Global Contract Database for the Valorant Champions Tour publicly available, fans quickly pointed out that the superstar has only signed a one-year extension.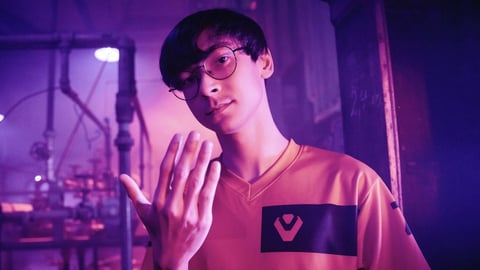 Building a strong roster for the Valorant Champions Tour in 2023 is key to success for the 30 franchised teams, however, making sure players that lead them to glory are in it for the long haul is just as important.
After the official VCT Global Contract Database was released earlier this week, fans and analysts alike were quick to single out players that only signed a one-year contract extension with their previous squads, as well as those that joined a new org for the same amount of time.
Some standout names include LOUD's Valorant Champions 2022 winners Erick "aspas" Santos, Felipe "less" Basso, Matias "saadhak" Delipetro, and of course, Sentinels' Tyson "TenZ" Ngo.
The value of the Canadian duelist specialist extends far beyond what he offers in-game, which is plenty, being one of the most explosive players in the entire North American scene, and at one point, the entire world. He boasts a massive following which lets him double-down as a content creator with constant streaming via Twitch.
At the time of writing, TenZ has 1.2 Twitter million followers, 3.1 million Twitch followers, and 1.58 million YouTube subscribers. There was a reason Sentinels reportedly paid a seven-figure sum to acquire his contract from Cloud9 in 2021.

It's also worth pointing out that the rest of the Sentinels roster is signed until 2024, that includes sub Hunter "SicK" Mims.
Of course, you should note that this doesn't necessarily mean TenZ will enter free agency as soon as his contract is up. If Sentinels have success, a likely scenario is that renewal talks happen even before his current contract expires, however, TenZ would definitely have the upper hand in the conversation.
For more content: