If you were worried Team Liquid were going to miss ScreaM, think again, as they have added some serious fire power.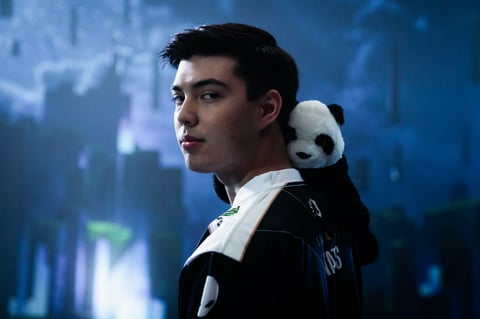 Team Liquid has made some serious moves to their roster this offseason ahead of the VCT 2023 campaign, letting go of their superstar ace "ScreaM" Benrlitom and brother Nabil "Nivera" Benrlitom. However, if you think they'll be lacking in firepower, think again, as they have signed former M3C and Gambit Esports stars Ayaz "nAts" Akhmetshin, Igor "Redgar" Vlasov. Joining them is also former Guild Esports player Saif "Sayf" Jibraeel.
The announcement came on November 11 via social media, with Team Liquid confirming their full five-man roster for next year, where they'll be competing in the VCT EMEA League as one of the 30 teams selected as Riot Games partners.

The moment you have been waiting for ... #LetsGoLiquid pic.twitter.com/HJiqhW1Tyh

— Team Liquid Valorant (@LiquidValorant) November 11, 2022
Both nAts and Redgar come with some serious pedigree behind their names in the Valorant community, as they were key members of Gambit Esports (and later M3 Champions amid issues with the Russian organization during the Ukraine conflict), winning Masters CIS, Masters 3 Berlin and reaching the finals of Valorant Champions in 2021.
They weren't unable to replicate such success in 2022 but remained an important force to be reckoned with in the EMEA region. In fact, they only missed out on Champions after losing to Team Liquid in the Last Chance Qualifier for EMEA.

As for Sayf, he managed to help Guild Esports consistently compete against the top teams in the region, even making it to international competition at Masters Copenhagen in 2022.
On Team Liquid's side, they've been performing at a regional level exceptionally well, with struggles to replicate their success in LAN environment. Their best performances include two fourth places at Masters Reykjavík and Champions 2021, however, they managed to get 8th a year later, also in Iceland and Champions.
As it stands, the current Team Liquid roster for 2023 is as follows:
nAts
Redgar
Sayf
Dom "Soulcas" Sulcas
Elias "Jamppi" Olkkonen
For more content: