YouTube accounts being hacked by crypto scams is not an uncommon occurrence, but it's always bizarre it happens to big names like Riot's Valorant esports channel.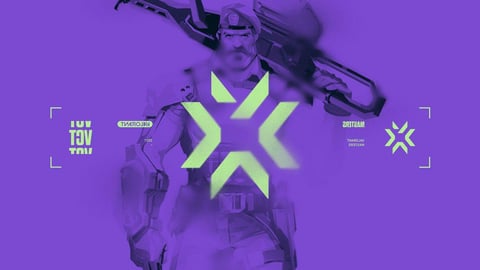 The Valorant Champions Tour YouTube channel was hijacked by hackers looking to promote a crypto scam, making Riot Games and fans of Valorant esports lose access to hundreds of competition VODs in the process. Luckily for them, the videos were not deleted, simply delisted, so that was a plus!
The incident happened on November 6, with several users reporting that instead of the usual Valorant Champions Tour content they craved, they ran into a conspicuous Elon Musk livestream promoting Bitcoin. Of course, it was a scam after hackers managed to take over the channel and rebrand it as ARK Invest CEO.
The Valorant Champions Tour YouTube channel has, at the time of writing, almost 600k subscribers, so exposing so many confused Valorant enthusiasts to their crypto scam could potentially have very harmful consequences.

the VALORANT VCT masters youtube account got hacked pic.twitter.com/yTpQc7hdHd

— yay (@yay) November 7, 2022
This particular hack is somewhat known within the YouTube community. Some big accounts have been hit with it in the past, including a South Korean government channel, and famous YouTuber Atrioc, to name a few quick (and bizarre) examples.
As we mentioned, gladly for everyone involved in Valorant esports, the channel was quickly reinstated to a time before Bitcoin and Ethereum scams showed up on their profile, with so much content that it's hard not to get excited for VCT 2023.
In fact, it seems Riot wants to sweep this little mishap under the rug, as they didn't mention the hacking of their main YouTube channel via social media or in any other way, shape, or form.
For more content: