Tired of Pearl and Breeze? It seems Riot Games is close to unveiling a brand-new map according to leaks.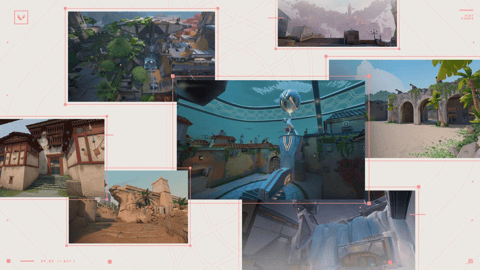 Valorant fans have been enjoying the latest big update Riot Games launched, which included the release of the game's latest Agent, Harbor, and it seems the developers are gearing towards yet another big content drop, which will include a new map.
It's been almost five months since the release of Pearl, a divisive map that, although brings fresh ideas in terms of layout, ultimately had to receive some tweaks to better accommodate players who felt it was a bit of an unbalanced mess at times.
New Valorant Map Leak - Codename Jam
While this new map might be still months away, stuff has already leaked, including the codename for it. According to reliable insider ValorLeaks, it's been developed under the codename Jam.
NEW MAP CODENAME : Jam | #VALORANT

— ValorLeaks | Valorant Leaks & News (@ValorLeaks) November 4, 2022
Using the last map leak as an example, ValorLeaks reported on June 7 that a new one was being worked on, codenamed Pitt at the time. Weeks later Riot Games unveiled and eventually, on June 22, release Pearl into the Valorant world.
We can't say for sure a similar timeline is to be followed this time. However, we shouldn't wait too long for an official announcement based on ValorLeaks' track record of getting information out there a few weeks before Riot confirms it.
In any case, we'll be sure to update you on all new info available when the developers finally announce a new map, including a release date and when will be available in ranked. More importantly, will it replace Pearl, Icebox, or Breeze in the map pool? At least, we're hoping it's one of those three.
For more content: