Soon we will be able to watch the first-ever Valorant major in which only all-female teams can compete. Here is everything you need to know about this event!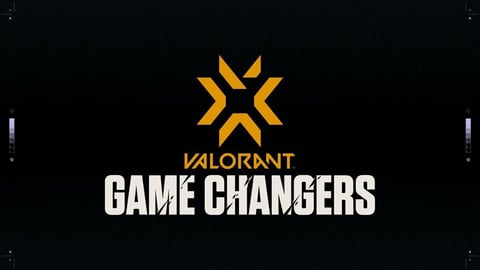 Valorant Game Changers is an initiative Riot Games announced last year to allow female rosters to thrive in the Valorant pro scene. This circuit has been super popular from the beginning, and we will soon be able to experience its culmination in the form of a major tournament with 8 absolute best female-only Valorant rosters. In this article, you will find all the most important information about the first-ever Valorant Game Changers Championship!
Everything You Need To Know About Valorant Game Changers Championship
All Qualified Teams

As we have previously mentioned, the Game Changers Championship will have 8 female-only teams from 5 different regions competing for the Game Changers world title. Here are all the qualified teams:
| | | |
| --- | --- | --- |
| Team | Players | Region |
| Cloud9 White | alexis, Jazzyk1ns, katsumi, meL, Bob | NA |
| Shopify Rebelion GC | flowerful, bENITA, KP, sonder, flowerful | NA |
| KRÜ Fem | kalita, conir, romi, consu, baesht | LATAM |
| Team Liquid Brazil | naxy, drn, bstrdd, daiki, nat1 | BR |
| Guild X | klaudia, Smurfette, roxi, aNNja, ness | EMEA |
| G2 Gozen | Mary, Glance, mimi, Petra, juliano | EMEA |
| X10 Sapphire | babytz, poly, Alyssa, Muffyn, JinNy | APAC |
| Fennel Female | Festival, KOHAL, suzu, Len, Curumi | APAC |
The tournament will be played in a double elimination bracket; most likely in BO3 format with a BO5 finals.
Date & Location
Game Changers Championship tournament will kick off on November 15 and will last until November 20. If you are interested in watching it live, we have some good news – you can! The even will take place in LEC Studio in Berlin (Am Studio 20D, 12489 Berlin, Germany), and you can find tickets for the last 3 days of the event here.

Prize Pool Distribution
As of now, we don't know the official prize pool for Valorant Game Changers Championship. However, we will update this article with this information as soon as we get it. If you have any predictions, make sure to hit us up on our Facebook and Instagram profiles!
Official Live Stream
You can watch Valorant Game Changers Championship live on the official Valorant Twitch Channel, just like all the other official VCT circuit tournaments:
That's all we know about the Game Changers tournament so far. However, if you are interested in this tournament, make sure to bookmark this article somewhere because we will surely update it at some point. If you are into competitive Valorant, you might also want to follow our eSports section here at Valorfeed.
More Valorant: