OfflineTV is one of the biggest and most popular groups of content creators in North America and could potentially have the means to sponsor a Valorant team.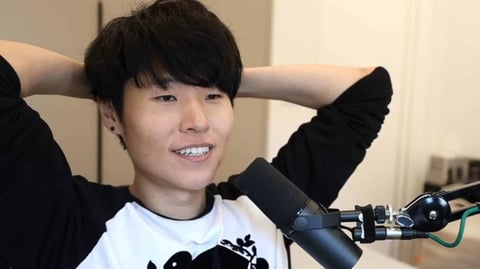 With the Valorant Champions Tour 2023 shaking things up massively, particularly due to the franchising system, plenty of amazing talent will sadly miss out on competing at the highest level there can be next year.
Still, not all hope is lost, as the second-tier level of the Riot Games pyramid scheme (not that kind of scheme!) will give those good enough the chance to eventually make their way into the VCT international leagues.
Aside from that, having the chance to prove your worth might be more valuable than warming the bench as an unused sixth player in one of the 30 franchised squads, which is why a lot of unsigned pros are still looking for opportunities to compete.
As it turns out, a new incredible chance to showcase their talents might have opened up, as famous Twitch streamer and content creator Jeremy "Disguised Toast" Wang has shared via social media that he's thinking of starting a team. Now, don't get it twisted, it'll be easy to assume he'd want a team of streamers just for fun - this isn't the case, as the creator specifically stated he's interested in pro players.
yo whos the best available unsigned pro valorant player atm

thinking of starting a team

— Toast (@DisguisedToast) October 31, 2022
Now if you don't actually know who Disguised Toast is, as we've mentioned, he's a highly popular Twitch streamer, boasting over 2.7 million followers on the platform. On YouTube, he has 3.7 million. Initially starting as a TCG gamer, playing the likes of Hearthstone, Toast found much success in Among Us and IRL streams, and he continues to do so to this day.
Of course, we can't forget to mention that he's a part of OfflineTV, one of the biggest and most popular groups of online content creators on Twitch. Some of their most popular members include none other than Imane "Pokimane" Anys and former League of Legends pro William "Scarra" Li.
It'll remain to be seen if the interest ends up becoming something real. Maybe even the entire OfflineTV group finds themselves sponsoring a team of up-and-coming Valorant players. Regardless, some high-profile players have thrown their hat into the ring, such as former Sentinels star Michael "Dapr" Gulino.
fuck it

— mike (@dapr) October 31, 2022
For more content: