Spooky season is here and Riot Games might have something in store for Halloween... but isn't it a little too late?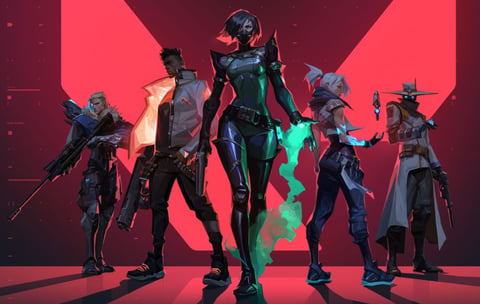 Everyone loves leaks, right? Well, maybe not entirely true, developers probably get discouraged seeing their hard work showcased in less than an ideal way, and even some fans don't like getting things spoiled for them - but generally, they can be kind of hype!
Valorant is not exempt from having content leaked, in fact, it's usually the norm to see either a new map or Agent get datamined beforehand. That also extends to skin collections, with a new one being revealed by insiders.
According to prominent Valorant insider/leaker, Floxayyy, a new Valorant weapon skinline titled Haunted is right around the corner. The name, which could not be final according to Floxayyy, certainly fits the current time of year, with Halloween right around the corner.
Leaked Valorant Haunted Skin Collection - Release Date, Cosmetics & Price
Sadly with this leak, we don't have actual images of the skins nor a release window, but we do have information regarding their cost and which weapons will receive the Haunted treatment. The weapons selected are:
Phantom
Guardian
Spectre
Ghost
The bundle will also have a Melee weapon, Spray, and Player Card. The costs are as follows:
1775 VP per weapon
3550 VP for the Melee skin
7100 VP for the complete bundle
Each weapon will have a level 1 variant, so it seems no super flashy animations, also no chroma/color variants are allegedly part of the skin collection. We'd usually say to take this leaks with a pinch of salt, but being provided by such a reliable source, it's all but confirmed this bundle is completely real.
For more content: