Instead of going for a big revamp, the North American squad has opted for consistency while having key signings bolster their talent ahead of VCT 2023.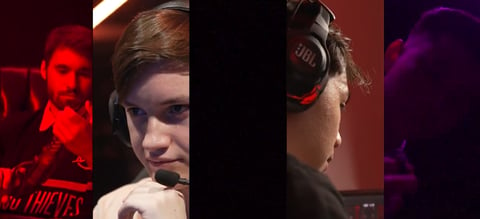 Unlike many other teams in Valorant who have opted for complete team overhauls, like Sentinels, who only kept Tyson "TenZ" Ngo on their main roster, or even Cloud9 bringing superstar Jaccob "Yay" Whiteaker, 100 Thieves has decided to bet it all on consistency ahead of the VCT 2023 season.
The signing of Matthew "Cryocells" Panganiban was an exciting one for 100T fans, with many wondering if more players would join the roster. CEO Matthew "Nadeshot" Haag even defended his decision to not pursue Yay despite being an org that was economically capable of signing the Jett player.
2022 wasn't particularly a good year for 100 Thieves, however, they closed it out on a positive note after winning the North America Last Chance Qualifier, which saw them take part in Valorant Champions, their first and only international event of the year - and it showed, as the squad was eliminated in the group stages despite an early upset win against Fnatic.
During the first half of the year, 100 Thieves did bring new blood to freshen up the squad, making Peter "Asuna" Mazuryk the only member of the organization that's been around for more than two years.
The backroom staff did receive some changes, as now former head coach Sean Gares decided to return to content creation, with assistant coach Michael "Mikes" Hockom promoted to fill in the gap.
As it stands, the 100 Thieves roster for the start of the Valorant Champions Circuit in 2023 looks as follows:
Asuna
Cryocells
Derrek "Derrek" Ha
Brenden "Stellar" McGrath
Sean "Bang" Bezerra
For more content: