Former assistant coach of 100 Thieves will replace Sean "seangares" Gares as the head coach during VCT 2023!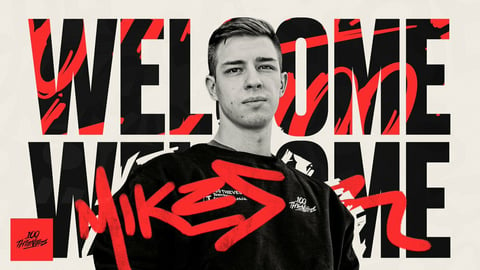 Structural changes in Valorant's professional teams do not stop, oh boy, not at all. This time it fell on the 100 Thieves, where Michael "Mikes" Hockom was promoted to head coach. However, this also involves the departure of Sean "sgares" Gares from that position.
Mikes Becomes a New 100 Thieves Valorant Head Coach
Michael "mikes" Hockom joined 100 Thieves in March 2022 as Assistant Coach and was expected to assist Sean "sgares" Gares in coaching the team. To be fair, it was quite a successful period for the team, as they even managed to get to this year's World Championships!
Moreover, sgares repeatedly claimed that all of the good results are mostly due to Mikes' work and that he should get far more credit for what he does. That said, this change was probably coming for a long time, although the organization really appreciates all the work he did for the team:
Today we part ways with Sean Gares. We are grateful for all this Immortal Mind has done for our VALORANT program. From spirit, to processes, to tournament-winning timeouts, Sean has taken us to new heights. We wish him the best in future endeavors!
It's been a pleasure, @seangares

Sean has made the decision to step down from his role of Head Coach for 100 Thieves VALORANT. pic.twitter.com/uSSPHeXKLi

— 100 Thieves Esports (@100T_Esports) October 19, 2022
That said, as of now, the current 100 Thieves roster looks like this:
| | | |
| --- | --- | --- |
| Real Name | Nickname | Role |
| Peter Mazuryk | Asuna | Player |
| Sean Bezzera | bang | Player |
| Matthew Panganiban | Cryocells | Player |
| Derrek Ha | Derrek | Player |
| Brenden McGrath | stellar | Player |
| Michael Hockom | Mikes | Head Coach |
Feeling a bit lost with all these VCT 2023 news? If that's the case, be sure to check out our video where we explain the entire system: