Want to get your hands on an exclusive free Gun Buddy? So do we! Here's how to claim your Valorant reward.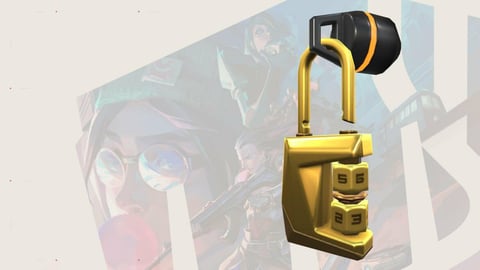 There are plenty of ways to get your hands on cool cosmetics without dropping a single cent in Valorant. Sure, to get the best-looking stuff you'll have to get your hands on a battle pass or a specific gun skinline, but Riot Games has made sure there's something for all budgets in their free-to-play tactical shooter.
We've talked previously about getting the cute and fluffy-looking Ready To Roll Gun Buddy and now, it's time for you to learn how to pick up yet another free cosmetic - the Keep It Safer Gun Buddy.
How To Activate 2FA In Valorant
That's right, in order to get your free Gun Buddy (as well as other cool stuff in other Riot Games titles), all you have to do is enable two-factor authentication. If you don't know how to do it, here's a quick guide:
Sign in to your Riot account page
Locate the Two-Factor Authentication card
On this card, you'll find an Enable or Resend button. Click the button. This sends you an email to enable Two-Factor Authentication. (You don't have to guess which email; we give you a hint)
Go to the inbox of your connected email address
Find and open the Two-Factor Authentication email you received from Riot Games.(If you don't see the email in your inbox, check the spam folder)
From the email, click the Enable Two-Factor Authentication button
Once you do this, the rewards should be expecting you once you login to Valorant. Do note that if you've already enabled 2FA, you don't have to do this process all over again and the gift will be sent automatically to your account.
For more content: