Since the retired Fortnite pro announced he'll be dwelling into Valorant content creation, many wondered if he'd ever consider going pro and it seems the time has come.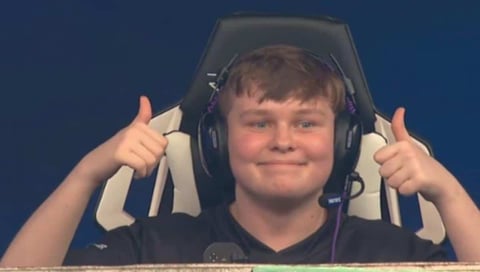 Pro gamers switching to Valorant from other communities is not a rare occurrence - from CSGO to Overwatch and even the oddballs like Apex Legends or PUBG, players from different backgrounds have give the Riot Games tactical shooter a shot - and that includes former Fortnite stars.
Some interesting examples include Harrison "psalm" Chang, who before competing in Epic Games' battle royale was actually a very prominent Heroes of the Storm star. We're getting sidetracked, anyways, back to Fortnite, there's a new high-profile former pro that's looking for a breakthrough in Valorant - none other than Benjy "benjyfishy" Fish.

The 18-year-old has been with NRG since 2019 and despite announcing his retirement from Fortnite early in the year, the organization decided to keep sponsoring him as they see him as a valuable asset in terms of content creation, with Benjy boasting 1.8 million Twitter followers and 3.9 million over at Twitch.
LFT as duelist/chamber

i am fully committed to competitive valorant and i'm able to play 24/7, DM if interested https://t.co/N4fNHy4XV0

— benjyfishy (@benjyfishy) November 3, 2022
Announcing his intentions to "fully commit" to competitive Valorant with a new LFT (Looking for Team) post on social media. Benjy has some minor tournaments under his belt already playing with Dragonslayerzzz and Team United Kingdom, however, he's looking to aim higher now as a Chamber/duelist.
With most rosters locked for the international leagues when VCT 2023 rolls around, plus his lack of experience competing at a higher level, Benjy was most likely well aware a shot at a Tier-1 organization was never going to happen this fast in his competitive Valorant career.
The chances for breakthrough performances can come from the Challengers format, where he can let his talent shine and, maybe, get a chance to compete in the international leagues later down the line.
For more content: