Following a disappointing showing at LOCK//IN and a disastrous start to their VCT Americas run, Sentinels has appointed Adam Kaplan as their new coach moving forward.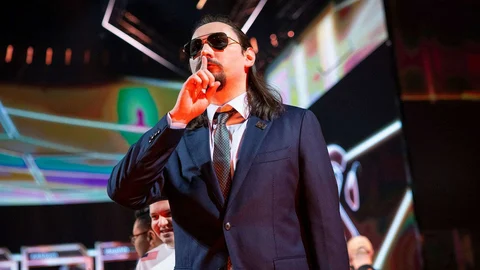 Sentinels have taken the decision, after losing the match against Leviatán in the VCT Americas League, to remove now-former head coach Donald "SyykoNT" Muir from their staff, with Adam Kaplan now taking over duties.
As mentioned, it seems losing their latest VCT bout was the last straw for the organization, which also failed to meet expectations at LOCK//IN, losing in their first match against Fnatic.
Sentinels Part Ways With Head Coach
CEO of Sentinels, Rob Moore, announced via social media that Sykko would no longer be the head coach for the team.
We have come to the difficult decision to part ways with Don @SyykoNT Muir. Adam @itskaplan Kaplan will be stepping in as head coach effective immediately.

— Rob Moore (@robmooreEsports) April 17, 2023
Under his tenure, Sentinels only won two out of seven matches: one in the Ludwig x Tarik invitational vs TSM (they would later lose in the lower bracket to them), and in their debut in the VCT Americas League vs 100 Thieves.
Sykko had plenty of experience leading teams to great results, but it seemed his style didn't mesh with the current Sentinels squad. His best outing as a coach came when he helped XSET to a 5th place finish at Valorant Champions 2022.
Signing players from the eventual champions, LOUD, seemed like a safe bet, as Sykko said they were investing in a super team. Sadly, the end result hasn't been what the org owners, fans, and the players themselves had expected.
Some of the most questioned choices include the fact that former ace player Tyson "TenZ" Ngo is now filling as a supporting Sage in certain maps, not committing to either him or Zachary "zekken" Patrone as their main duelist has also been a point of contention.
Overall, it seemed fans expected a more aggressive style of play, and it doesn't look like Sykko was the right fit for the job.

For more content: