TenZ is one of the most popular stars in Valorant, however, many people, including fellow competitors feel he's a tad overhyped.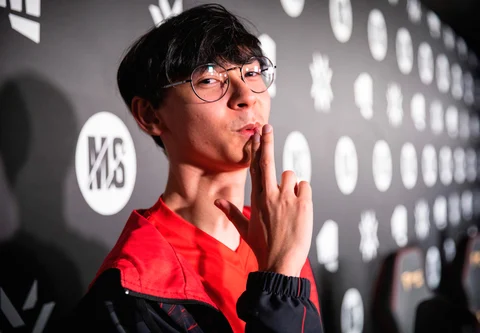 We all love a bit of banter and friendly rivalries right? Well, so does Riot Games, who asked a bunch of pros competing in the VCT International Leagues some spicy questions for a recent piece of video content.
The video, which is part of an ongoing YouTube series posted on the Valorant Champions Tour channel, titled On The Spot, sees pro players answer some interesting questions, with the most recent one asking - who's the most overrated Valorant pro?
"Overrated" TenZ Not Bothered By Comments
When it came down to answering who they believed the most overrated player was, Tyson "TenZ" Ngo's name popped out the most, with players such as Tomoki "xnfri" Moriya, Brendan "BcJ" Jensen, and Jason "f0rsakeN" Susanto mentioning the Canadian ace.
TenZ had a very calm reply to the situation, explaining how they only see and rate him at a surface level.
"I'm definitely really popular but a lot of people just see surface-level me and they don't actually know how I function on a team and the value that I can bring."
TenZ has had some ups and downs in his Valorant career. First, not fully reaching his true potential with Cloud9, moving on to achieve massive things with Sentinels in 2021, including winning the first international offline event in Valorant history, Masters Iceland.
2022 was a letdown year, with struggles to find a decent lineup still having some effects on their 2023 performances thus far.
Funnily enough, when the question of who the most underrated player in the scene was had to be answered, Zhang "AAAAY" Yang actually responded: TenZ.
The video is pretty fun so if you want to check it out we've embedded down below:
So, who do you agree with the most?

For more content: