After missing out on a team to compete at the International Leagues following his departure from Cloud9, Yay will compete in the tier 2 scene.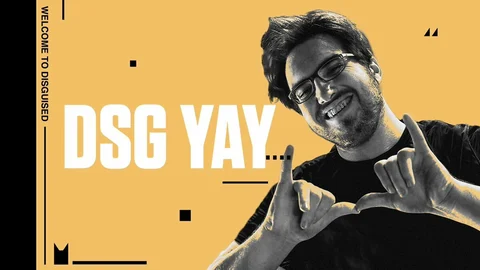 Coming into 2023, it would have been impossible to think of Cloud9 without the talents of Jaccob "Yay" Whiteaker to kick off the VCT Americas League. However, things changed following a disappointing LOCK//IN showing.
C9 pushed the hard reset button and somehow, one of the most in-form players in the world found himself unable to compete in tier 1 Valorant esports for the remainder of 2023. Now, Yay is back and has found a somewhat bizarre opportunity - Disguised Toast's DSG roster.
Yay Joins DSG Roster
With a funny video announcement on social media that includes the cameo of Sentinels content creator Tarik, OfflineTV member Disguised Toast revealed that Yay would round up the DSG roster after the departure of Drake "Exalt" Branly during Split 1 of the Challengers League.
DSG Roster Update: pic.twitter.com/VNRrl555Jt

— DSG (@Disguised) April 10, 2023
DSG finds itself in 8th place in the VCT North America Circuit Points with 7 points. They managed to qualify for the Mid-Season Face Off where they went 0-2, partially due to a last-minute roster swap that saw substitute Chris "Riku" Piasecki join the roster for a few weeks.
With Yay's talents, DSG has now frag potential to rival any team in the tier 2 scene. It'll be interesting to see how the team performs moving forward and whether Yay will stay for the long run in the case DSG makes the miracle run and actually earns a spot for VCT Americas season 2 in 2024.

For more content: