Riot Games has released some information regarding the Valorant Tokyo masters tickets. Here's how you can get your hands on them.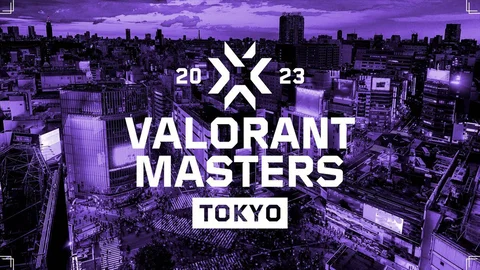 Valorant esports in 2023 is just heating up. The VCT International League kicked off not too long ago, with the Americas' viewership skyrocketing past EMEA and Pacific.
The initial weeks of competition will lead to Valorant Masters Tokyo, the second international offline event of the year following LOCK//IN, which saw Fnatic win and give EMEA an extra spot for Masters. Unlike previous years, Tokyo will be the only city to serve as host to a Masters tournament in 2023, so this will be your only chance to attend one until 2024.
With that said, Riot Games revealed how people can get their hands on tickets for the event, confirming it'll have live audiences for the entirety of it. Here's everything you need to know in case you want to buy tickets for Valorant Masters Tokyo.
Valorant Masters Tokyo Tickets - When Do They Go On Sale
Riot Games announced that tickets for Masters Tokyo will go on sale starting on April 8 at 10 am local Tokyo time. That means they'll go on sale at 3 am CET and on April 7 at 9 pm EST.
Valorant Masters Tokyo Tickets - Where To Buy
If you're living in Japan, you'll be able to buy tickets for every day of the event, which kicks off on June 11 and ends on the 25th. You can do so via this link.
However, international fans will only have access to tickets for the final two days of Masters Tokyo. Visit this site to see more information about international sales.
Just for reference, the Makuhari Messe venue has a 9,000-person capacity, so tickets are going to be scarce!

For more content: