Japan Challengers pro player Million issued an apology after the match between IGZIST and Murash Gaming.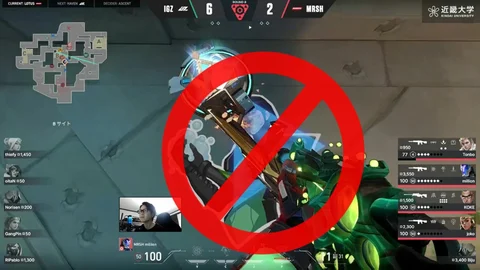 A Japanese pro player has issued an apology a day after his team, IGZIST, beat Murash Gaming in the Upper Bracket Semifinal of the Valorant Challengers Japan Advanced Stage, looking to qualify for Split 2 of the season.
Why? Well, because he incurred in the ultimate Valorant sin- He BMed during the match by shooting at dead enemies and Teabagging.
The incident ocurred to Yuto "Million" Ueno, who not only shot his opponents after they were taken down, but also teabagged them constantly.
Valorant Pro Apologizes For Shooting Dead Enemies
After the match, Million said via social media that he won't be shooting the corpses of his dead enemies as it breaks VCT rules.
Si Ti Ji chiDeng haVCJDa Hui ruruDe nidamerashiinodemoushimasen!!Shen shiYi gozaimasen.

— million (@million4771) March 29, 2023
I won't do corpse shooting anymore because it seems that it's against the rules of the VCJ tournament! ! I'm sorry.
This type of behavior seemingly breaks the VCT 2023 code of conduct published by Riot Games, as it could fall under the High Standards section. The CoD states the following:
All Team Personnel must observe the highest standards of personal integrity and good sportsmanship at all times. Team Personnel must behave in a professional and sportsmanlike manner in their interactions with other competitors, competition staff, the League, the media, sponsors, and fans.

Do you think this type of behavior should be a bannable offense in a competitive setting? In all honesty, as long as it simply stays in-game, we don't have a problem with BMing opponents under any circumstance.

For more content: