A super group of female content creators will be repping DSG in Valorant Game Changers, with their debut coming next week.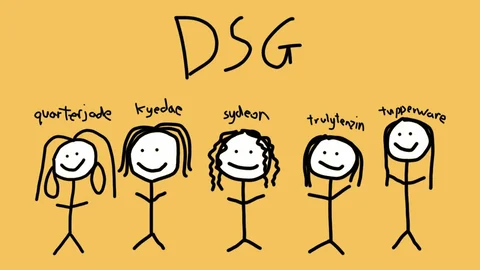 A few months after content creator and OfflineTV member Disguised Toast picked up a Valorant roster competing in the North America Challengers League (making it to the mid-season face-off), he has announced a new Game Changers team.
The Game Changers roster is a stark contrast to the Challengers one, as it seems focused on being a good way for their members to create content while giving visibility to the competition, which is focused on female and marginalized people.
DSG Female Valorant Roster
Via social media, DSG announced their Game Changers roster, which includes 100 Thieves creator Alicia "Kyedae" Shymko, who recently revealed she's fighting leukemia, OfflineTV members Sydney "Sydeon" Parker and Jodi "Quarterjade" Lee, as well as Tenzin.
The only player in the roster with a competitive background is Lydia "Tupperware" Wilson, the IGL of the squad who's previously played for Immortals.
Introducing the DSG Game Changers team!

players:@QuarterJade @kyedae @Sydeon @TrulyTenzin @tupperwareplays (In-Game Leader)

coach:@CoachRuin

They'll be streaming their scrims and practice throughout the week!

Open Qualifiers starts April 4th! pic.twitter.com/ETXHZ1F95k

— DSG (@Disguised) March 27, 2023
With that said, the Disguised Female Valorant roster is the following:
Tupperware (IGL)
Kyedae
Tenzin
Quarterjade
Sydeon
The roster will make its debut on April 4 when they compete in the Open Qualifiers for the Game Changers North America Series 1, with the hopes of putting in a good performance.
The top eight performing teams will enter the main event and have the possibility to compete for a grand prize of $20,000 as well as earn points to, hopefully, qualify for the 2023 Game Changers Championship scheduled to be played in November.

So there you have it! Will you be rooting for DSG in the upcoming Game Changers tournament?
For more content: