VAN 9002 stands on your way to play Valorant? Chill, we have several solutions that will deal with it in a matter of seconds!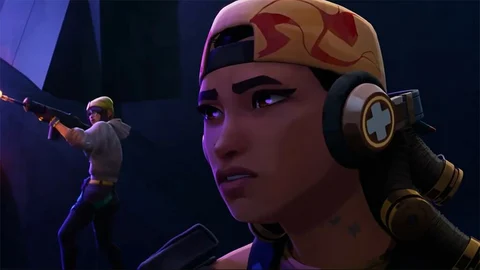 So, you are dealing with Error Code VAN 9002? No worries, it actually happens quite often after the game's anti-cheat receives an update. However, just because it happens, that doesn't mean that we have to ignore it, because, well, it stops us from playing Valorant and climbing those sweet ranks. That said, let's discuss what this whole VAN 9002 even is and check out 3 methods to get rid of it quickly!
What Is Error Code VAN 9002?
VAN 9002 usually comes with with a message, "This build of Vanguard requires Control Flow Guard (CFG) to be enabled in system exploit protection settings". So, as you probably expect, this error occurs when the game's anti-cheat system, which is Riot Vanguard, detects that the Control Flow Guard (CFG) feature is disabled on the Windows operating system. And what is that? Well, the Control Flow Guard is a security feature on Windows that helps protect against certain types of exploits, and it needs to be enabled for the Valorant's anti-cheat to function properly.

How To Fix Error Code VAN 9002
Add Riot Vanguard to the Exploit Protection Program List
As VAN 9002 error code is also often caused by vulnerabilities or weaknesses in the operating system or applications running on your Windows PC, a good way to deal with it is enabling exploit protection.
Exploit protection is a built-in security feature on Windows that helps prevent exploits, which are malicious programs that take advantage of these vulnerabilities to gain unauthorized access to your system or steal your sensitive data. Here's how to do it:
Open the Start menu and type "Exploit protection" in the search bar. Then, click on "Exploit protection" to open it
Click on the "Program settings" tab
Scroll through the added programs list and search for Riot Games, Riot Vanguard, Valorant, or any other Riot Games-related program. If you find any of these programs in the list, click on the entry and select "Remove"
Click on the "Add program to customize" button
Click on the "Browse" button
Navigate to the folder where Valorant or Riot Vanguard are installed. The default installation path is usually "C:\Riot Games\VALORANT" or "C:\Program Files\Riot Vanguard"
Select the executable files. The executable file is usually named "VALORANT-Win64-Shipping.exe" for Valorant, and "vgc.exe" for Riot Vanguard
Click on the "Open" button to add the program to the list
Under the "System settings" tab, make sure to select "Use default (On)" for all the settings
Restart your PC to apply the changes
This will usually fix the error code VAN 9002 for you. However, if that won't be enough, we still have two other methods!
Run Valorant as Administrator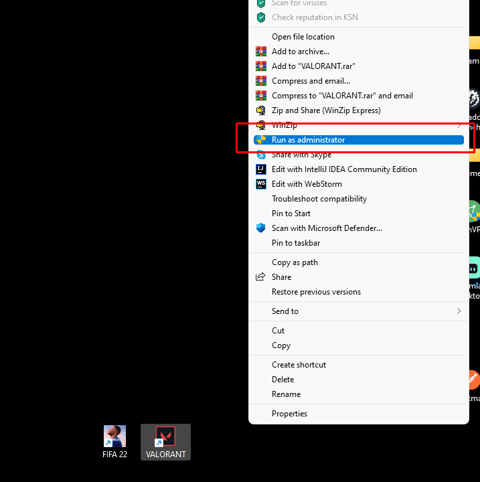 The next method will be a bit more obvious, but it actually works, as it grants the game elevated permissions to access your PC's resources. Of course, all you have to do is right-click on the Valorant desktop shortcut or .exe file, and select "Run as administrator". Sure, we are not discovering a new continent here with this method, but still, it's good to remind ourselves that it exists and we can fix many problems with it. And actually, if you care about good performance and stuff such as low ping or high FPS, we recommend you to run Valorant as administrator every time.
Reinstall Riot Vanguard
Lastly, one thing that could also help you with error code VAN 9002 is reinstalling Riot Vanguard. This is how to do it:
Open the Start menu on your Windows PC and type "Control Panel" in the search bar
Click on "Control Panel" from the search results to open it
In the Control Panel, click on "Programs and Features"
Scroll through the list and look for Riot Vanguard and click on it to select it
Click on the "Uninstall" button at the top of the list
Restart your PC
Launch Valorant. This will cause Riot Vanguard to start automatically downloading and reinstalling itself.
Reinstalling Riot Vanguard can help fix any corrupted or missing files in the software, which could be causing the error. So yeah, this way, you're kind of "starting fresh" and ensuring that all the necessary files are in the right place.
Riot Vanguard errors are the most annoying ones, we know. However, the fact that Valorant won't launch until Vanguard finds that everything is fine with your PC is actually a good thing, and thanks to that we don't have as big a problem with cheaters.
If you have any other trouble with the game, make sure to message us on our social media profiles (Facebook / Instagram), and we might come up with an article about it. Plus, don't forget to check our Guides section, where we fix all kinds of Valorant-related problems every day.