While results-wise, EMEA has taken the lead in 2023, the Americas had an outstanding start to their League when it comes to viewership.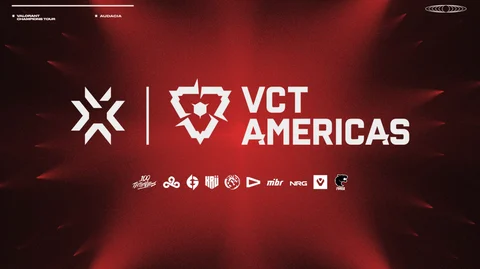 VCT Americas was the final International League in the new Valorant esports ecosystem to make its debut - and it did not disappoint!
With amazing matches including the intense and highly anticipated debut of Sentinels against 100 Thieves, it seems fans responded by tuning in by the thousands.
The hype was so much that the viewership of the first day of VCT Americas surpassed 400k viewers, almost doubling the debut of EMEA's League, and even Pacific.
Fans Make VCT Americas League Debut A Success
According to Esports Charts, the match between Sentinels and 100 Thieves, which was an absolute banger with two maps going to OT as Sentinels ended up coming out on top, peaked at 407,641 viewers, with the average number sitting at 250,403.
As for EMEA, the biggest peak came when BBL played against Karmine Corp, with 288,816 viewers tuning in. Meanwhile, the average sits at 148,675 viewers.
Even with the Asian community heavily supporting Valorant, they weren't able to compete in terms of viewership, with the VCT Pacific League peak being even lower than EMEA's, coming in at 269,802 viewers in the match between ZETA Division and RRQ.
The success of the VCT Americas League is no doubt helped by the massive amount of popular content creators that are co-streaming the event. One of them, Tarik, is not only the most watched Valorant streamer on Twitch but also signed with Sentinels, helping him drive his community to tune in to the matches.
It'll be interesting to see how numbers develop in the coming weeks and how international competition between the leagues and the results of them end up changing viewership trends, if at all.
For more content: