With the upcoming latest Episode and patch 6.08, the divisive Icebox will make room for a revamped Bind in the Unrated and Competitive queues.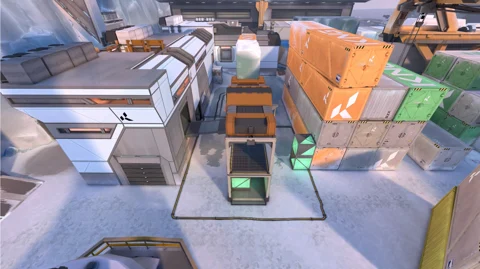 The Valorant map rotation is a system loved by many and just as controversial to some, especially if they end up removing your favorite maps, right? Well, in case you're a big Icebox fan (why would you be?) then bad news - it'll soon be removed from the Unrated and Competitive pool.
The news broke on April 6, just a few days after Riot Games detailed via social media all the changes coming to Bind, which will make its way back to Unrated and Ranked with Valorant Episode 6 Act 3.
In reality, Bind will come back a couple of weeks before the start of Act 3, with patch 6.07, but it won't be featured in the main modes until patch 6.08.
Icebox To Leave Valorant Map Pool With Episode 6 Act 3
Riot Games stated the following via social media:
Icebox leaves the Competitive and Unrated queue map rotation when Bind returns at the start of Act III (Patch 6.08).

To help you prepare, the Bind updates will go live in all other modes with Patch 6.07.
Compared to the last time we had a map rotation, this will be an easier one to endure. For one, the reworked Bind will be featured in other modes for players to ease in on the changes, and secondly, it'll be only one map change this time around.
Previously, we had both Bind itself and Breeze leaving at the start of Episode 6 in favor of a returning Split and a new map, Lotus.
With the return of Bind, this means Breeze will be the only map not returning during Episode 6, missing it completely, with the last time it was available coming during Episode 5 Act 3.

For more content: