Before Episode 6 Act 3 drops, patch 6.07 will bring a revamped Bind back to Valorant with more changes also included.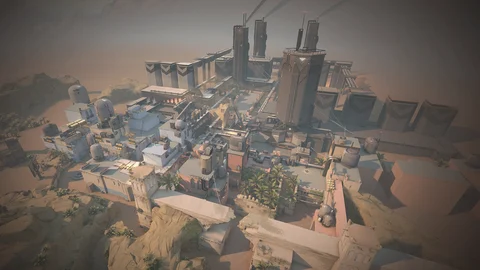 Valorant Episode 6 Act 2 is drawing to a close, but it still holds up a few surprises for fans looking for some kind of motivation to maybe finish their battle pass.
If this is you, fret not! As the last patch before Act 2 ends, update 6.07, will actually have something new for you to try out! The new Bind rework, is making its return.
That's right, as part of the ongoing Valorant map rotation, Riot will remove Icebox in favor of Bind. However, this change won't officially happen until Episode 6 Act 3 with patch 6.08, where both Unrated and Competitive queues will be updated.
Valorant Patch 6.07 - Release Date
Following the regular scheduling for new Valorant updates, expect patch 6.07 to drop on Tuesday April 11. We'll be updating the article accordingly if something
Valorant Patch 6.07 - Patch Notes
At the moment we don't have details regarding the patch notes, but we do know the update will include the return of Bind to all other modes besides Unrated and Competitive.
This is made so that players can familiarize themselves with the new layout of the map before it officially hits rank in Act 3 of Episode 6. Once we have more information regarding the patch we will update the article accordingly.

For more content: