The G2 player is not only a star player for the EMEA squad but also one of the most popular Valorant streamers on Twitch.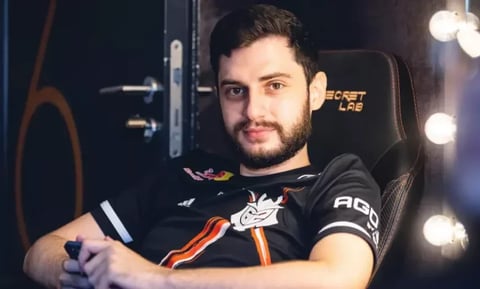 Valorant Champions has been a blast so far with teams from all regions bringing the fire and giving us incredible matchups, including upset wins by Leviatán against Team Liquid and Paper Rex, and 100 Thieves taking the first NA vs EU match of the tournament.
Of course, the best is yet to come with the double-elimination bracket right around the corner, which is why Riot Games wants the best content creators streaming right from the venue at the Volkswagen Arena in Istanbul.
Previously, they confirmed recent Sentinels signing Tarik would be live from Istanbul and now, G2's Oscar "Mixwell" Cañellas has also been confirmed to join the festivities once they start.
Via social media, the Spanish content creator detailed that he'll be doing daily vlogs from his experience in Turkey on top of serving as one of Valorant Champions' co-streamers right within the arena.
"Riot has invited me alongside 3 other streamers from around the world to go to Istanbul and stream the last three days of the world cup on my channel live from the stadium with a live audience. Very happy they've considered me for something so important."
As we've mentioned, Mixwell is one of the most popular streamers of Valorant on Twitch, particularly with the Spanish-speaking audience. He currently boasts a total of 886k followers on the platform - he also runs a very popular YouTube channel with over 440k subscribers.
As for who the other streamers are besides Tarik, we've yet to see who Riot invited. We will most likely hear news from them in the upcoming weeks to hype up their presence at the offline event.
For more content: